Cala Sarraina is a wonderful sandy cove in the north of Sardinia, an interesting destination both in summer and for excursions during other seasons.
The beach
The cove is between 20 and 30 kilometers from the main tourist resorts in the area – Isola Rossa to the west and Santa Teresa di Gallura to the east. Instead it can be reached in a few minutes by car from the small towns of Vignola and Costa Paradiso.
This is not one of the most famous beaches in the north; anyway in summer it is popular, due to the beauty of the landscape and the presence of an equipped area.
The beach of light sand is quite wide, the waters are moderately deep and there is the possibility of discovering some less frequented coves among the rocks; the seabed alternates sandy stretches with rocks.
The particularities of the landscape make it attractive also for an out of season walk, during which to admire majestic landscapes… as we decided to do a few years ago; here we show some "repertoire" photos.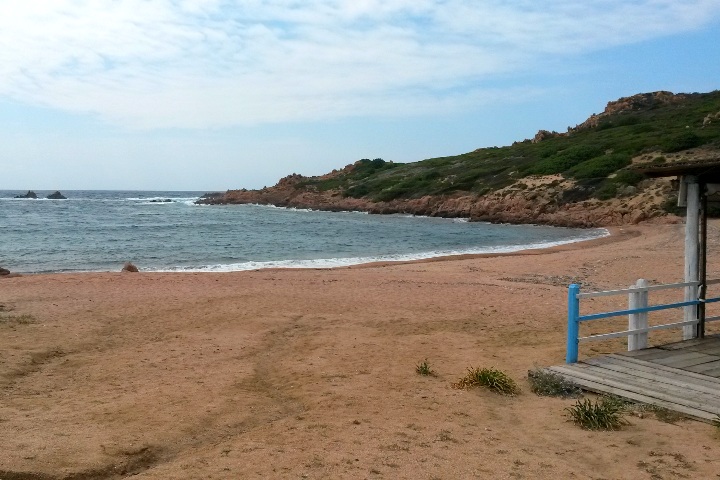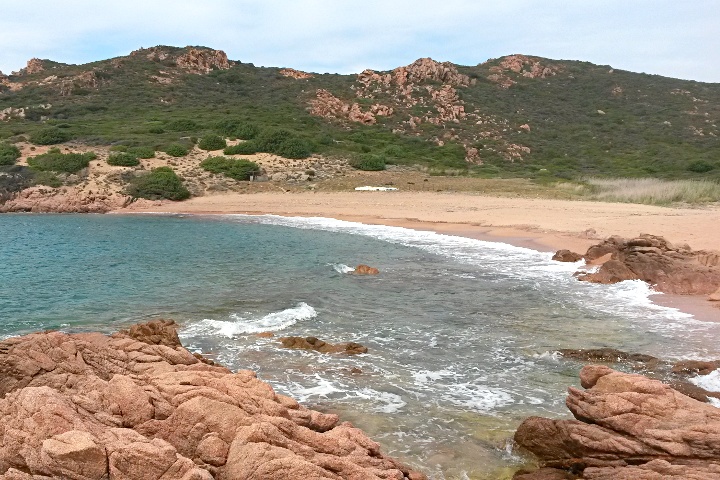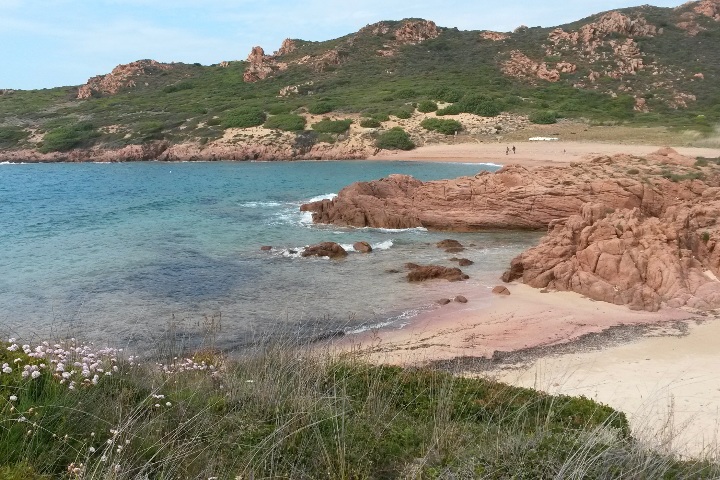 Just walking quietly out of season, you can catch details that otherwise would go unnoticed, but worthy of an author's painting. For example, a boat that seems to be sailing through flowery meadows…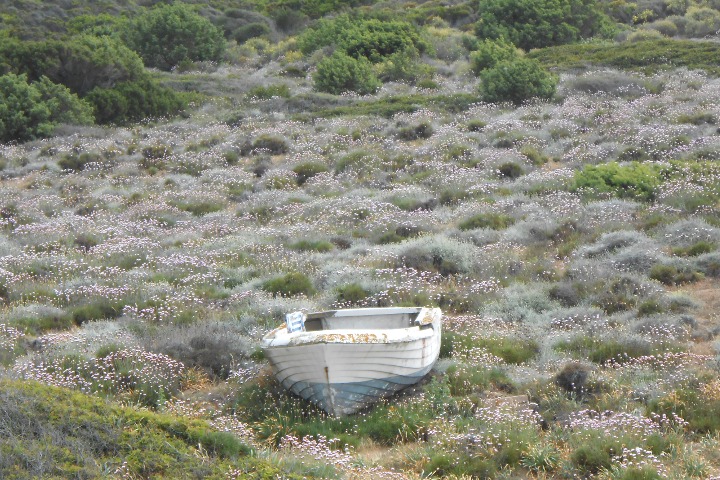 Paths among rocks sculpted by nature
Towards the west, there are some flat paths, which lead us to discover spectacular environments. Crossing meadows and rock masses we reach some coves among the rocks.
Natural elements have created amazing sculptures, eroding the reddish-colored rocks that are characteristic of this area. Step by step, we find ourselves admiring these masterpieces of nature.
Clusters of rock-walled hills surround the area, creating a kind of natural arena.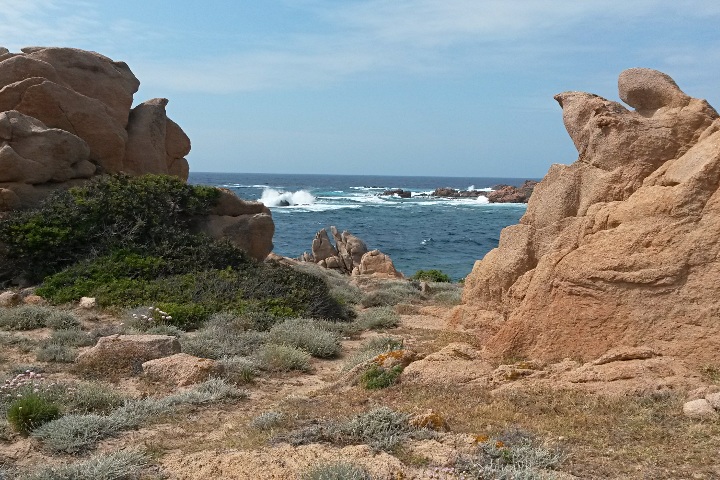 As we approach the sea, we admire the breaking of the waves on the rocks. We only hear the incessant sound of the waves.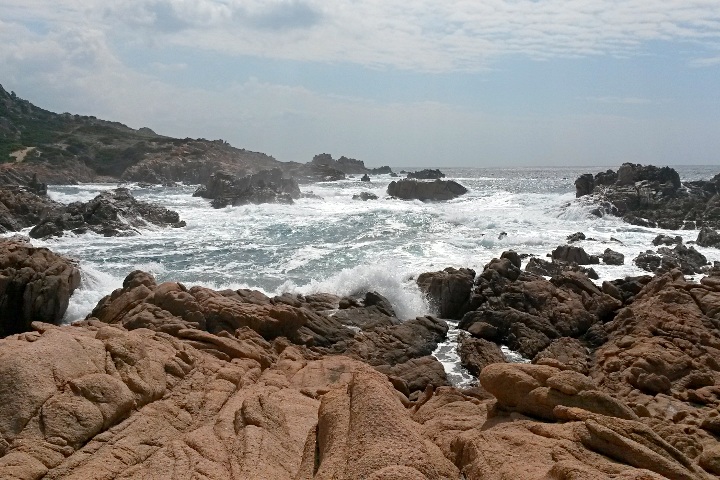 Behind us the paths head towards some reliefs. We walk along them, climbing the slopes and soon we reach a panoramic point from which to observe the natural amphitheater around Cala Sarraina. A wide scenery, dominated by the red of the rocks and the navy blue, in which small coves alternate, surrounded by cliffs, flowered expanses and shrubs.