The Gulf of Orosei is undoubtedly one of the wildest and most spectacular places in Sardinia.
Here the coast is high, surrounded by inaccessible mountains, steep slopes and rocky walls; it preserves, as small treasures, caves and coves that are difficult to reach… Places to rediscover the thousand faces of nature, including the incredible variety of shades of the sea waters.
Cala Goloritzè, Cala Luna, Cala Mariolu, Cala Sisine and the Bue Marino caves are just some of the best known names; some of these places are accessed by steep paths, while for others the only possible access is by sea.
Cala Cartoe Beach
Cala Cartoe is a beautiful cove in the Gulf of Orosei, in the north (municipality of Dorgali, not far from Orosei).
Unlike other beaches in the area, it can also be reached thanks to a road, although small and winding; the route can be taken both from Cala Gonone and from near Dorgali.
The greater accessibility compared to the other coves we have mentioned makes it much more popular in the high season. Unfortunately even our photos in this article suffer a little, having been taken in the middle of August in the past years.
Our first advice (valid for all small coves) is to go there at the beginning or end of the tourist season; in this period it is less crowded, not only to enjoy larger spaces, but above all to admire its colors. Another suggestion is to reach it in the morning, when the light enhances the shades of the sea; it is probably the best choice for collecting fascinating photos..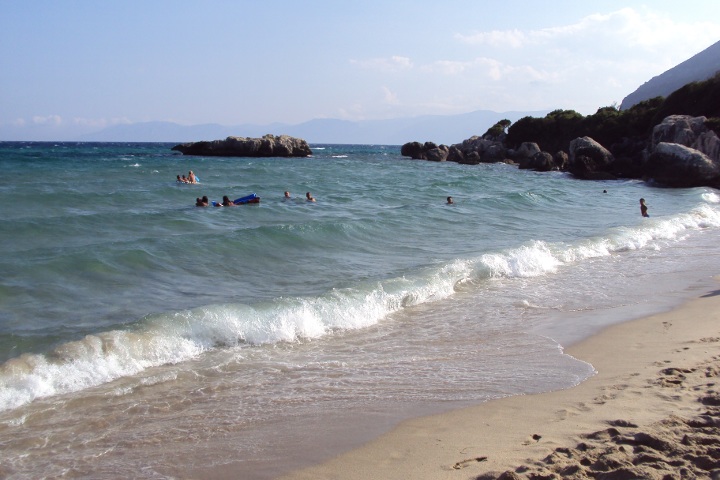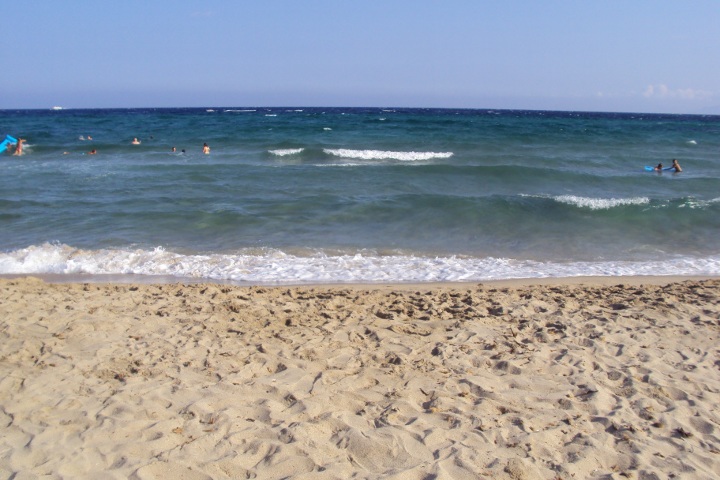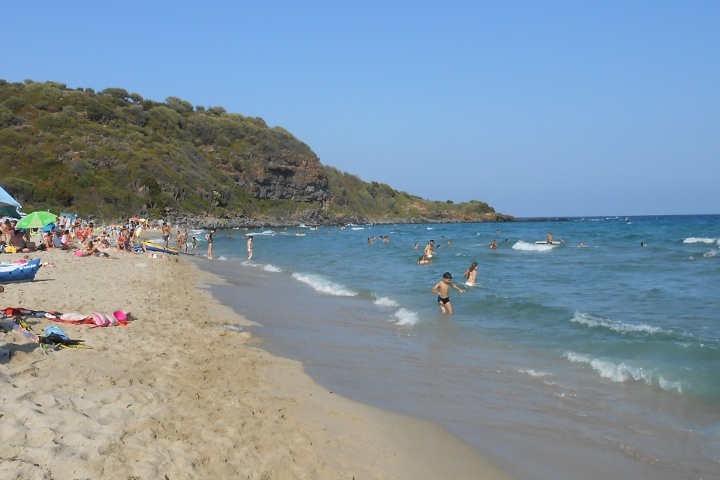 The cove is located at the end of a narrow valley, crossed by a stream; here we find a rather wide expanse of clear sand completely surrounded by vegetation, a small lagoon and slopes.
Cliffs surrounded by greenery close the bay to the north; towards the south some boulders emerge from the water… Behind them we can observe a long stretch of coast, characterized by the alternation of steep slopes and vertical rock walls… All around us we see only nature!
The seabed, low and sandy in the central part, alternates with rocks towards the cliffs at the edge of the cove; it is in this part that more nuances of marine colors can be observed; snorkelers will surely appreciate this location!