Near the village of Argentiera, west of Sassari, we find several picturesque coves.
In this area, characterized by promontories and cliffs, the coast is dotted with small stretches of sand… And today we will take you to discover the two most famous beaches, without forgetting a visit to the mining village!

Argentiera was important in the past for the mines. In particular, silver was obtained from the site, as well as lead and zinc. The place was known since ancient times and here, in the last century, an inhabited center used to host the miners had developed.
In the sixties, the extractions ended and the site was gradually abandoned.
Even today it is possible to admire some of these structures, in this solitary and charming village, which has recently been partly restored and redeveloped. In recent years, some structures have been recovered for tourist purposes and it is possible to take guided tours.
Argentiera Cove
Argentiera Cove is located near the mining village; it is made up of three different coves divided by reefs and rocks.
The beaches are made up of grayish sand and small stones. The sea is usually colder than in other parts of Sardinia, while the seabed is mainly rocky.
The two main coves are located close to the village. Here there are tourist facilities: in addition to a kiosk on the beach in the middle, open in the summer, some buildings in the village have been adapted for catering and hospitality.
The third cove, to the north, is smaller and surrounded by rocks and slopes.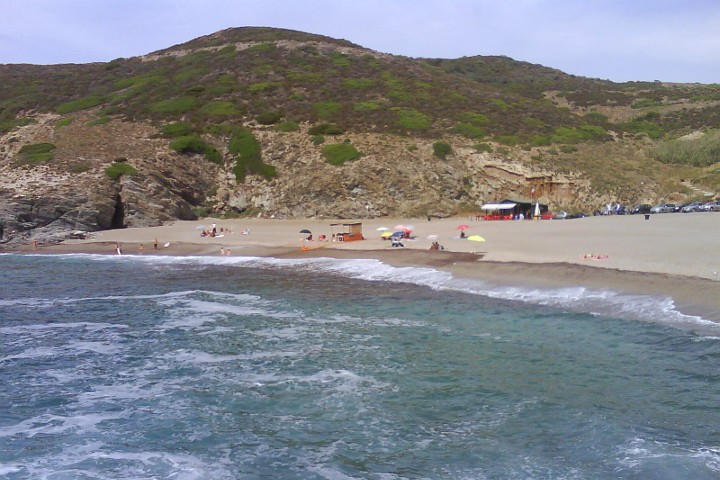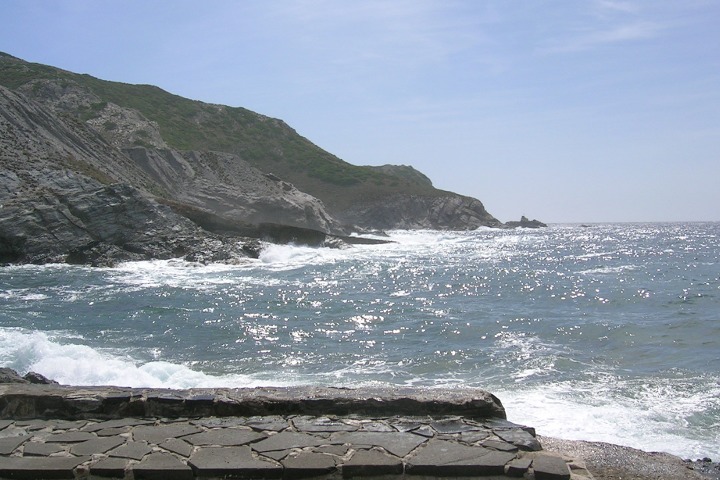 Porto Palmas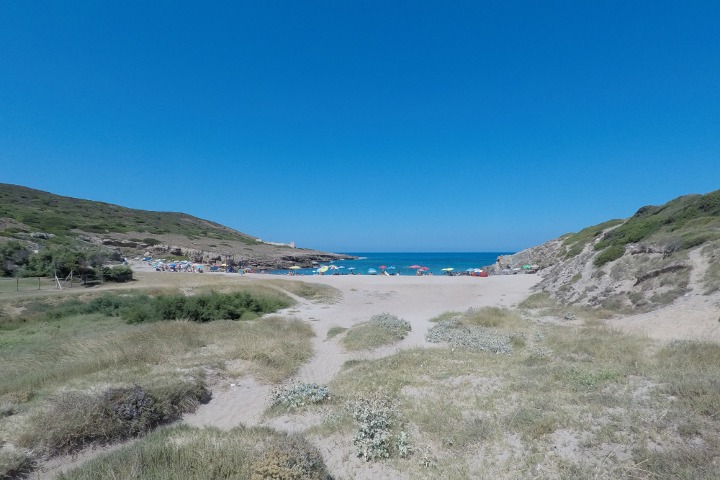 Porto Palmas beach can be reached from the Argentiera road, turning right a few hundred meters before the village. Composed of golden sand, lighter than the Argentiera beach, it is isolated in a splendid natural setting among green slopes.
The seabed is mainly sandy.
Near the beach there is a small kiosk that offers tourist and restaurant services.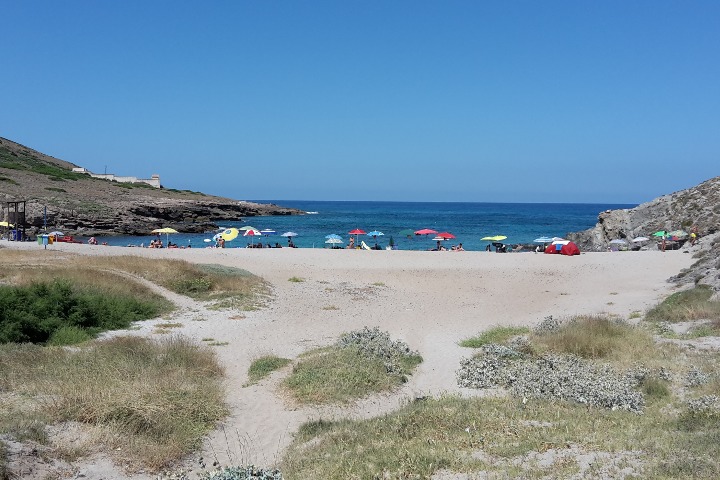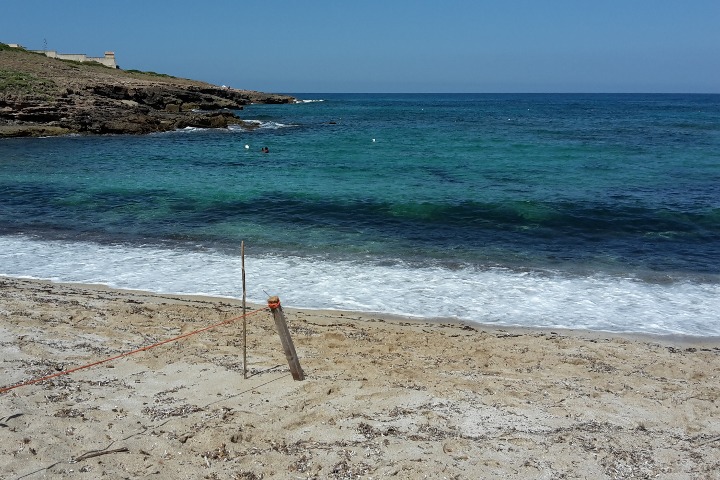 For those looking for excursions, from here they can venture north along the Nurra coastal path: an exciting journey on paths and dirt roads, to discover the coast and many small coves.