Since 1996 or so, some countries of the province of Nuoro propose a suggestive event known as "Autumn in Barbagia", but above all as "Cortes Apertas".
What is Cortes Apertas?
The term literally means "open courts"; in fact, during these events, the houses of the villages, in particular their courts, become small taverns and shops, sometimes in small museums, with the intentions to welcome visitors, offering wine and food products and present arts and traditions. So this is an opportunity to learn about the local culture, taste the specialties and attend events such as folk songs and dances; it is also a chance to enhance mountain localities and inland places, discovering the charm of traditional Sardinia, in the autumnal season, less affected by mass tourism.
Every weekend, for the entire duration of the event which lasts from September to December, the Cortes Apertas are held in a different town in the heart of Sardinia.
The event in Fonni
This year we have chosen to attend the event in Fonni, during the days of the feast of Immaculate Conception (8th december); we was very curious to know the peculiarities of the village.
Fonni is a small mountain village, on the northern slopes of the Gennargentu; here, in winters, you can usually find cold and snow.
Fortunately, good weather accompanied our visit. That allowed us to enjoy the view of the surrounding mountains, while we walked down the streets of the village.
As expected, many houses were open and, inside them, we could observe different aspects of life in Barbagia.
There were those who showed the traditional costumes, those who exposed old pictures and engravings, those who offered tastings of typical products of their companies. From jams to wines, from cheese to tundas (soft traditional bread of Sardinia), to Savoiardi biscuits of Fonni… There was spoilt for choice!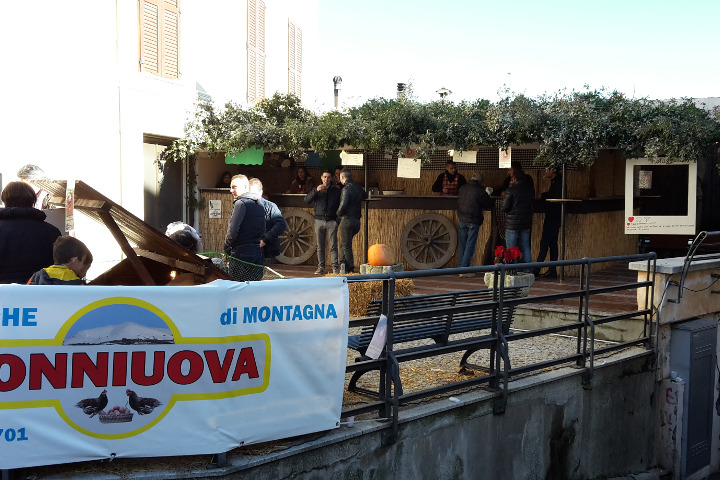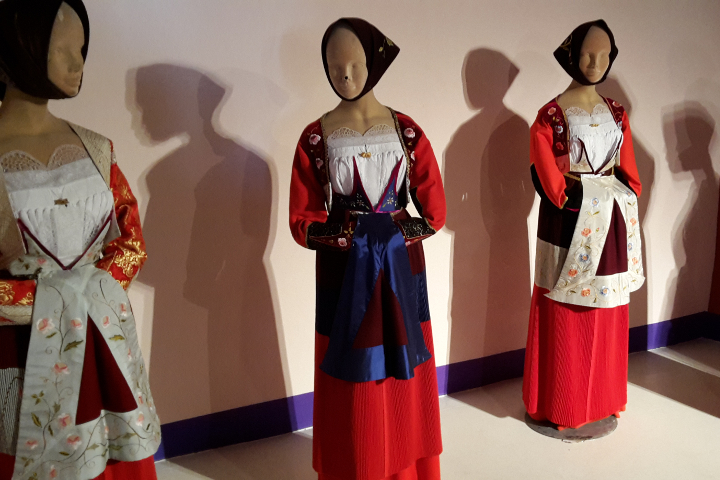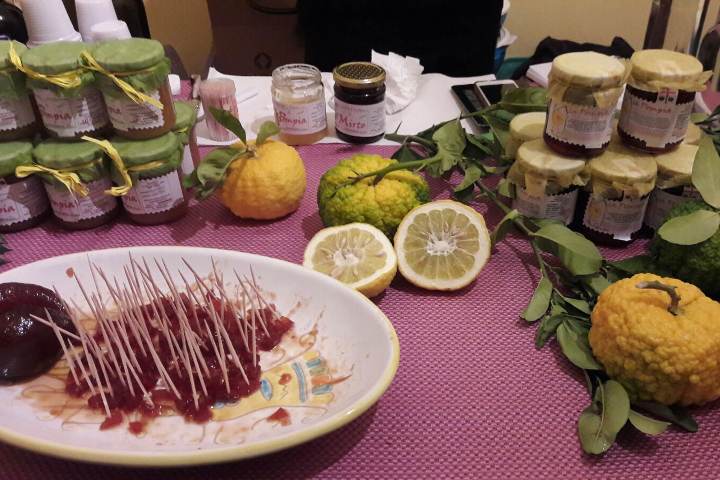 In the streets everyone could feel the nearness of Christmas, with many decorations and nativity scenes in the various districts.
We were equally impressed by the colorful murals that, like at Orgosolo, characterized the exteriors of several houses in the center, representing scenes of daily life.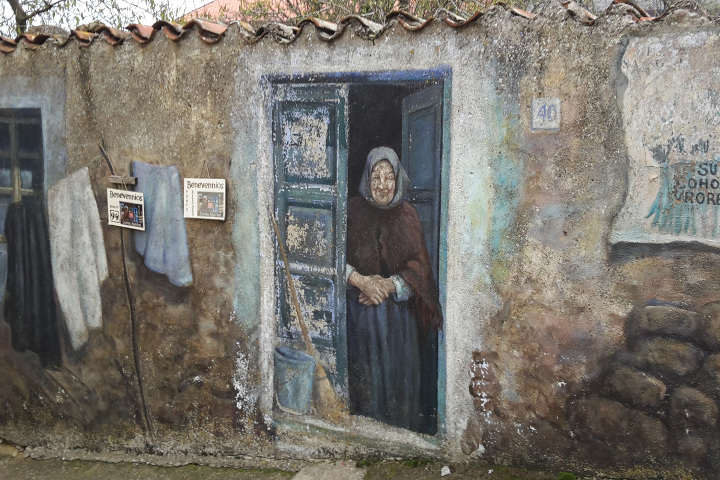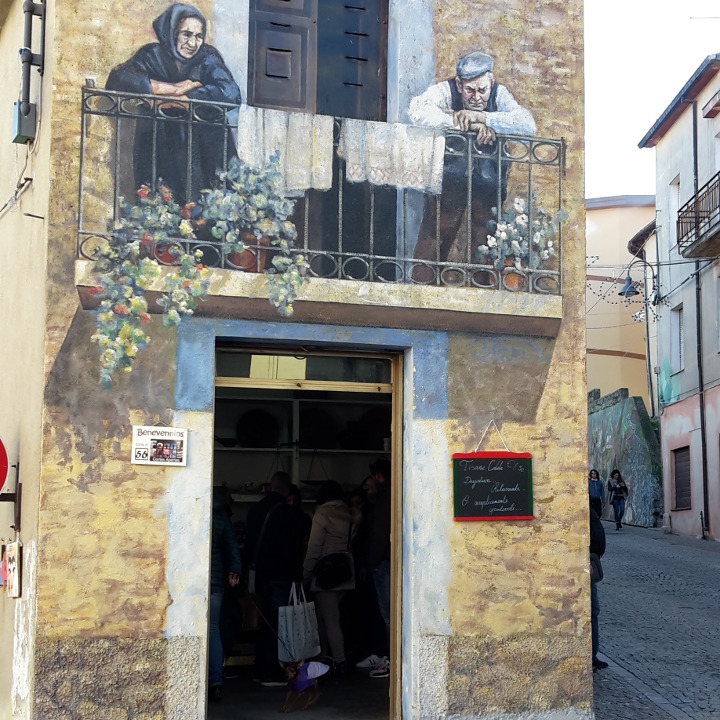 Cortes Apertas, of course, is a widespread exposure between the houses and the streets of village; also, it consists in events occurring during days, as tenors singing, chestnut parties, parades of "living nativity" and demonstrations of artisan… So, people can see tradictional activities such as shoeing horses and making cheeses.
Furthermore, in the afternoon we had the opportunity to attend a concert of accordion, with lots of dances… A pleasant ending for our walk at Fonni!