In 2023, the new sensory park was opened in the village of Tergu.
Built in an area formerly used as a park, a few steps from the church of Nostra Signora di Tergu, it is a work with few equals of its kind in Sardinia. Here you can follow various "wellness-paths": for children, sportsmen, elderly and disabled… in a place dedicated to accessible and eco-sustainable tourism.
Visit to the park
The park is located on a gently sloping hillside, crossed by a paved path.
We enter from the lower part, from via dei Benedettini, but there is also another entrance from via Repubblica; the place is extremely relaxing, surrounded by meadows, some houses and, more in the distance, by low hills.
In the middle of the greenery there are various recreational and physical activity facilities, which make this place special, offering entertainment points for people of all ages.
Near the entrance we find some points dedicated to sensoriality: an opportunity to rediscover sensations in contact with nature! There are some percussion musical instruments, such as vertical metal bells, or tactile-sound instruments that make it possible to produce sounds with the movement of the hands.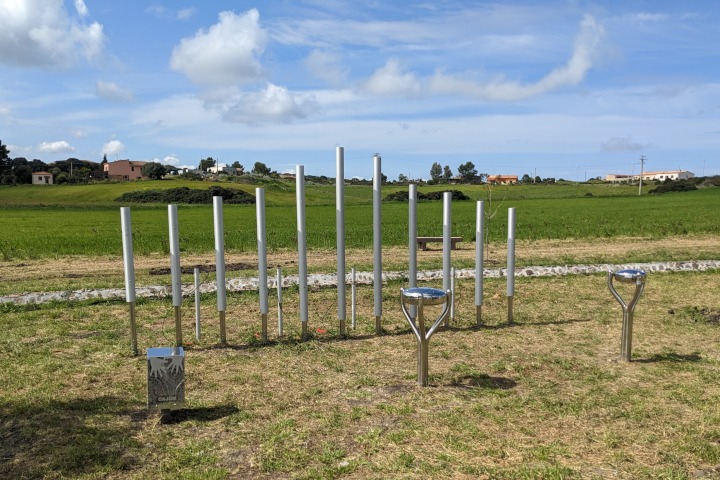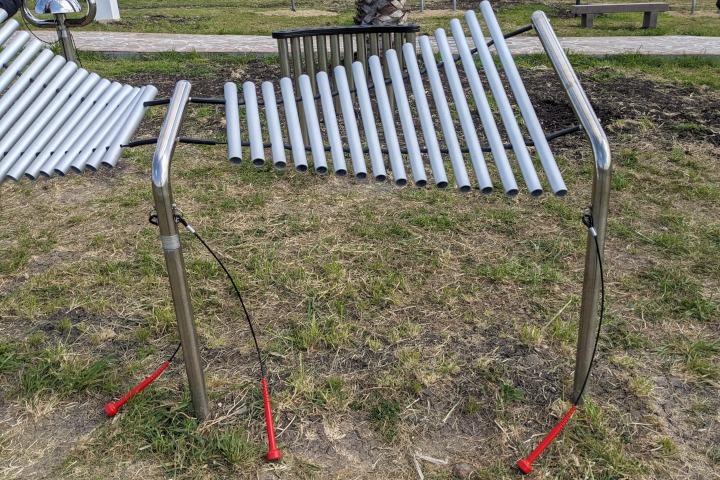 Further on we find the areas equipped for wellness and sport: fitness enthusiasts will find facilities for all tastes, from rings to parallel bars, stations for abs and specific exercises for legs and arms; the panels placed at several points along the route suggest how to use the various stations, offering some example training plans.
A section of the park intended for seniors offers stations for less demanding exercises (like balance beam or joint movement tools); another allows for exercises designed for people with disabilities.
There are also a small climbing area, a skate track, a labyrinth that will entertain even the little ones, an open-air theater…
Surely every visitor will have many opportunities to create their own path, choosing the experiences that best suit their personal tastes!