Cala Capra is a small nice beach, near the promontory of Capo d'Orso, in Gallura.
To reach this location from Palau, you must take the road to the Bear Rock; once you reach the promontory, continue following the signs for "Cala Capra" and "Hotel Capo d'Orso".
If you arrive here by car, you have to park a few hundred meters from the beach, walking on the last stretch of paved road; this because near the cove there are apartments and tourist facilities with reserved parking areas.
A privileged location
The beach faces east; its main part is an arched expanse of sand that borders the nearby marina.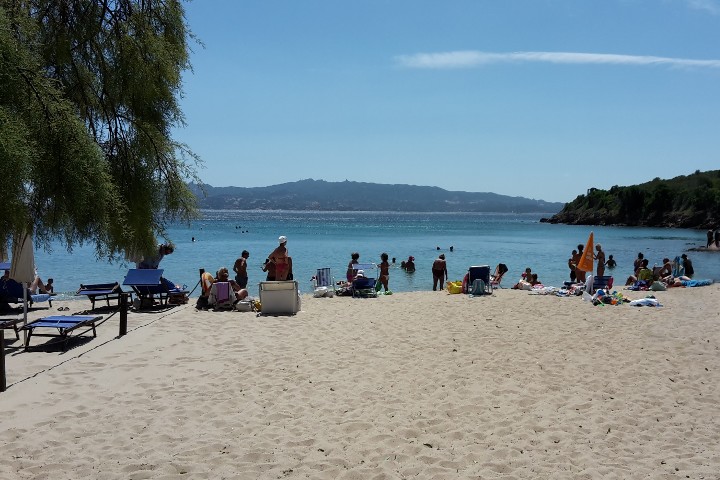 There is a lot of greenery all around, with houses, tourist buildings, a hotel and a restaurant in the vegetation. The houses were built in harmony with the landscape, as in other places of Gallura.
To the south there is a narrow strip of sand, reaching the small cliffs.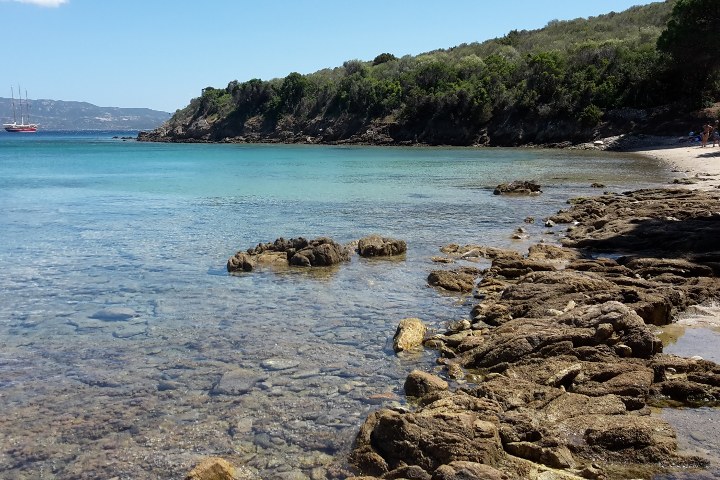 The place is certainly suitable for relaxation and for families with children; the seabeds are rather low and the docks of the marina protect this area from the currents. Without doubt, on days when the beaches to the west of Palau are beaten by the mistral and north-west currents, Cala Capra can be a valid destination to consider.
Many ways to enjoy the beach
Although the beach of Cala Capra is rather small, due to its characteristics it offers the possibility to try different experiences.
You can tan on the sand, or rest in the shade of the trees that surround the cove; a part of the beach is also equipped with parasols and deck chairs. Nearby there is also a small playground, as well as a tennis court and a swimming pool (for guests staying in the residence).
As mentioned, the part of the sea near the shore usually remains rather calm and protected, suitable for swimming; the seabeds are partially sandy, but in some places you will find stones and rocks… You need just a mask or a pair of swimming goggles to observe the underwater landscape and find some fish or octopus!
The view from the beach is also very pleasant: in the distance, towards the north-east, you can see the Maddalena Archipelago and in particular Caprera. It is not uncommon to see tourist boats sailing… We took these photos in 2017, but we are sure that even in these days of mid-August you will find several boats!