Today we talk about a magical place, near Palau: the promontory of Capo d'Orso.
The Bear Rock
On the top of a hill there is the impressive natural monument known as the Bear Rock, famous also in ancient times; it consists of a block of granite, eroded by atmospheric phenomena.
A series of erosive processes, due to the action of water and wind, modeled this natural sculpture; in particular, they gradually engraved crystals of granite, giving to the rock the appearance of a bear. This type of erosion, which typically leads to the creation of cavities in the rock said "tafoni", occurs from the bottom upwards; so, this has allowed the formation of the characteristic head of the Bear and the cavity present between the paws.
Without going further, we want to give you the opportunity to visit the monument right now, through our virtual tour: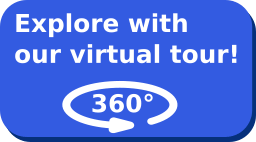 The Rock can be reached in about 10 minutes walk on a rather easy path. For the access you've to pay a fee (ticket cost is very cheap). Along the approach path, numerous educational panels illustrate the typical vegetation of the area and the animal species present.
From the Rock the panorama is wide and magnificent; in particular, it stretches from the coast near Palau to the archipelago of Maddalena, from the Gulf of Arzachena to the hills of the hinterland.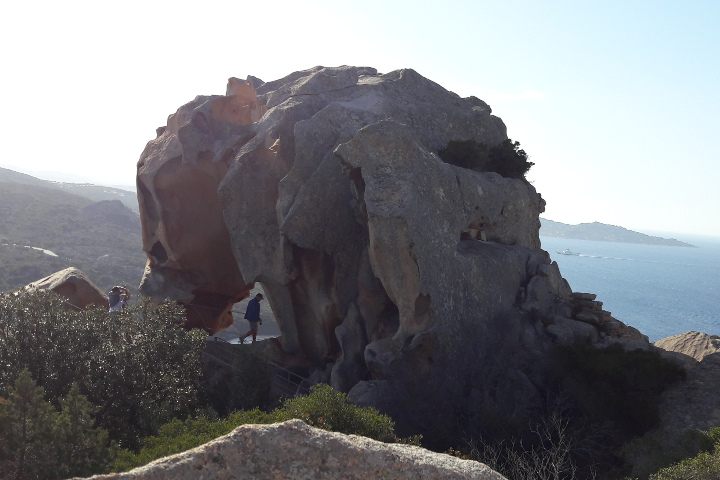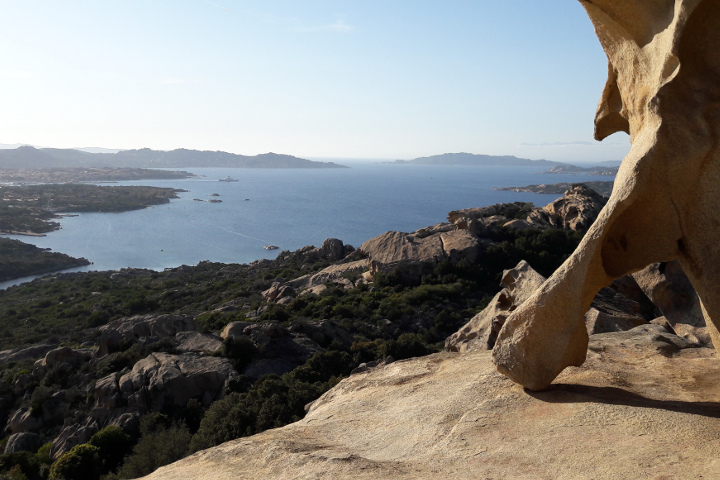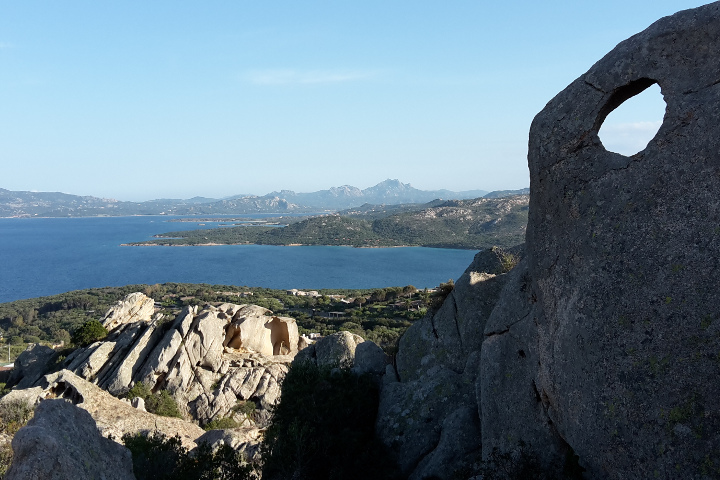 Capo D'Orso fortress
In the direction of the sea, on the same promontory of the Bear's Rock, you can see the Capo D'Orso fortress; at the end of 1800 by the Savoia royal family built it, with the purpose of protecting Sardinia, in the event of a hypothetical French invasion attempt.
The strategic position guaranteed it an important role in defending Maddalena's archipelago. Although it has been gradually abandoned after World War II, the fortress still maintains a good state of conservation.