Ogliastra is an area of Sardinia still little known, but with many interesting places to discover; and here also there is a large variety of landscapes.
The rugged slopes of the mountains to the north, the fertile plain surrounding Tortolì and the lush hills to the south characterize this stretch of coast. Here sea lovers will find long sandy shores and small coves between the cliffs, spectacular rock arches and mountains with vertical walls overlooking the sea…
Today we will show you to two of the most famous beaches of this part of Sardinia: the Orrì beach and the Cea beach. Both consist of very long stretch of sand, easily accessible; for their large dimensions, this places are not overcrowd even in summer.
Orrì beach – Lido di Orrì
The beach of Orrì is located a short distance from the town of Tortolì, in the heart of the beautiful bay south of the Arbatax peninsula.
The northern part of the beach, near the runway of the abandoned Tortolì-Arbatax airport, is the most isolated.
The southern part of the lido is instead easily accessible, thanks to the road parallel to the coast. Here we can find parking not far from the sea.
The coastal landscape is wonderful, with rounded rocks emerging from crystalline waters in some places.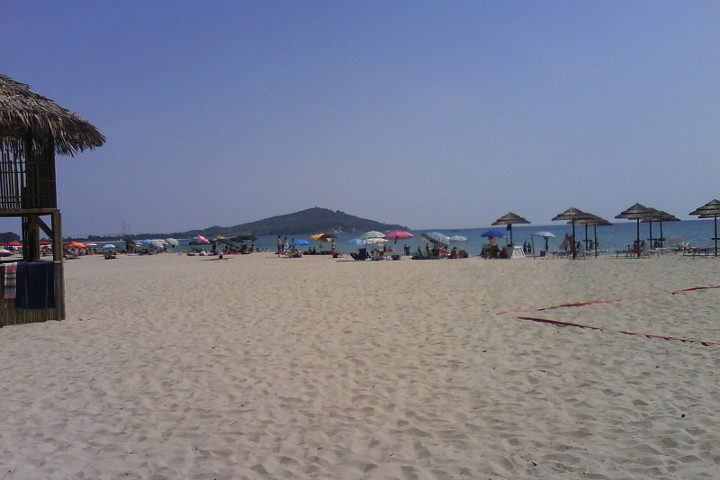 The sand is clear and very fine; even more surprising is to see the grains shining in the sunlight like gold dust!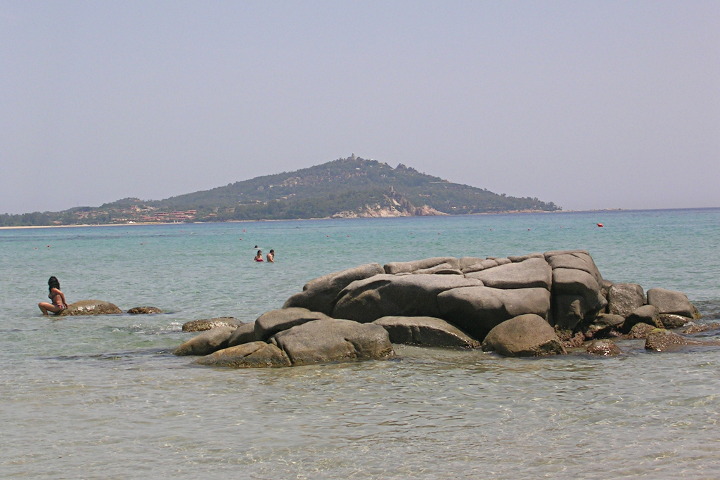 The seabed descends quite gradually and remains low at some points. In the southernmost part, after some cliffs there are also small inlets and more secluded coves… Surely this beach deserves more than a visit, to appreciate the particularities and the differences of its various parts.
Although the coast is mostly immersed in nature, in some parts there are several refreshment points and some small equipped areas; there are therefore no problems staying here in the evening.
Cea beach – Lido di Cea
Cea beach is located a few kilometers south of Orrì beach, separated from it by a small promontory and a stretch of coast that alternates small coves with cliffs. You can reach the large parking lot of the beach through minor roads (however paved).
Even now we find a long stretch of fine golden sand…

The landscape is fascinating, with cliffs that enclose the lido and the mediterranean scrub extending towards the inland.
Although the seabed is generally shallow and sandy, the water is extremely clear. But the characteristic that makes this beach unique is the red rocks that rises from the water… Two wonderful red rocks, visible from the whole coast, stand out from the blue of the sea.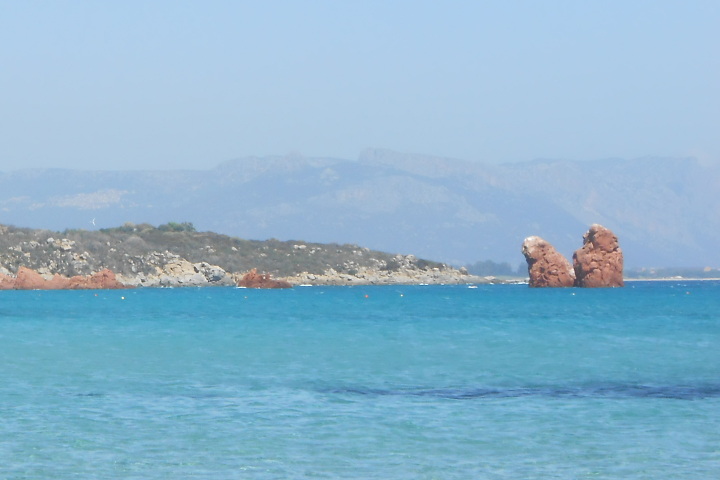 Also in this area there are some bars, restaurants, hotels and equipped areas.