The municipality of Arzachena is very large, located in the north east of Gallura. This area is known for the seaside resorts of the Costa Smeralda, but also for the numerous archaeological monuments of the Nuragic and pre-Nuragic periods in the hinterland.
The town of Arzachena is located on hilly slopes that form a sort of natural terrace, overlooking the Gallura mountains.
A little less than five kilometers south-east of the town, there is the itinerary that we will describe today, interesting for history and nature.
The Nuraghe La Prisgiona
The nuragic complex of La Prisgiona is surrounded by luxuriant vegetation, on an undulating plateau.
The central tower is taller than the remains of the other buildings; around there are two other towers and a bastion that delimit a central courtyard. On the sidelines there are also lower walls, which formed the bases of the huts of an ancient village.
Historians estimate that about a hundred huts were located here; this number is considerable, a rarity in Gallura.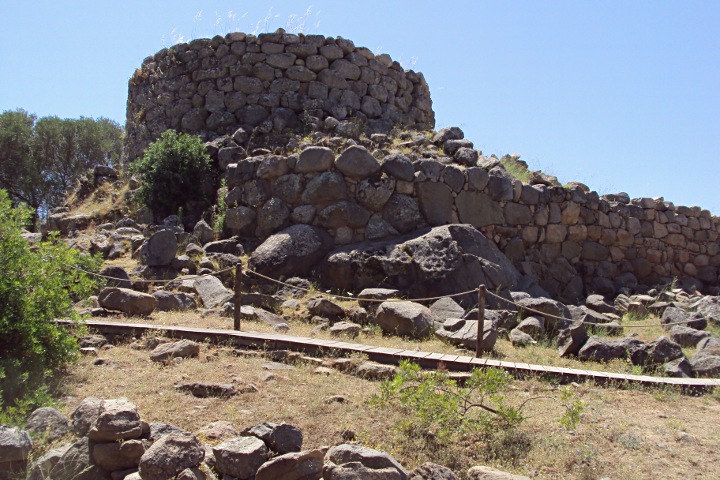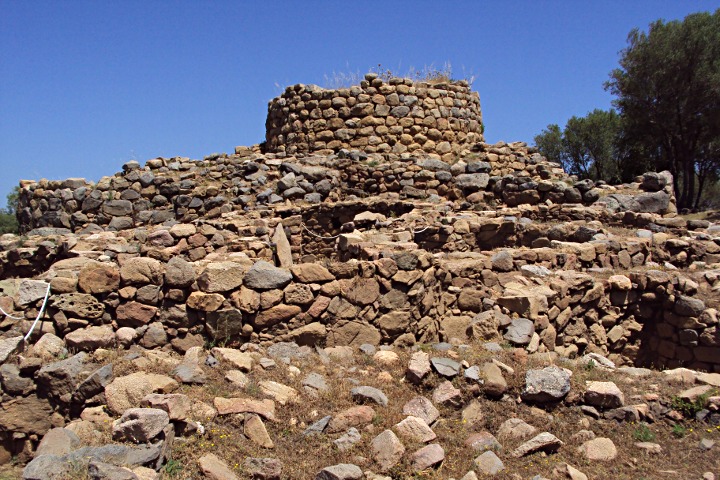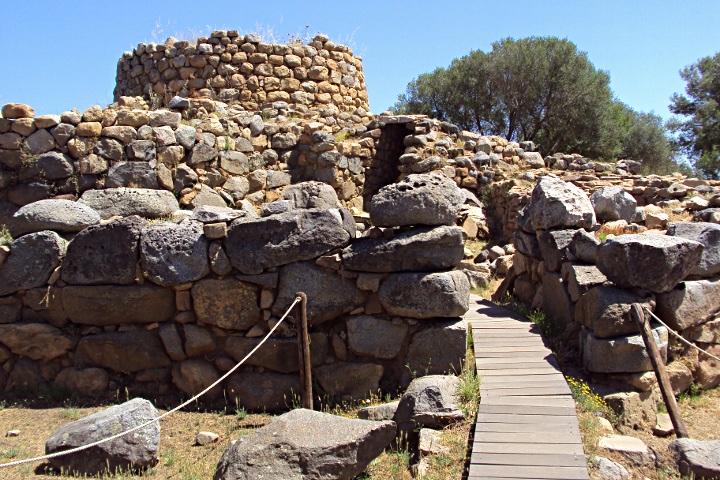 The tour allows us to cross the perimeter of the huts and enter the main nuraghe; here we can appreciate the skill with which the building's stones were stacked.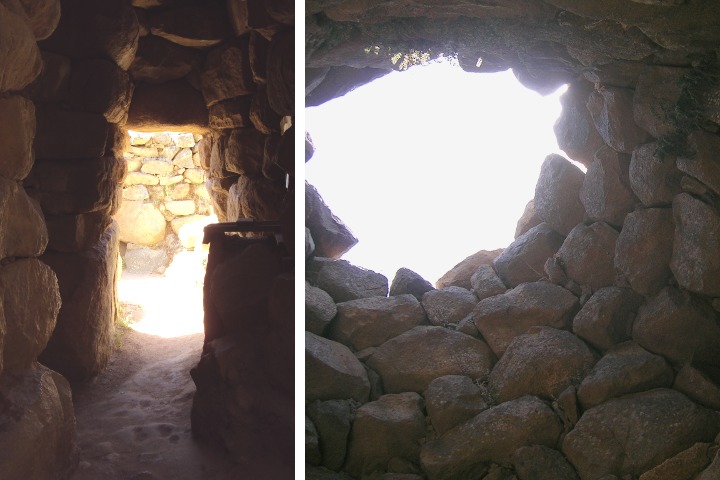 The footsteps of the giants
On the other side of the road, opposite the entrance to the Prisgiona site, a small path starts among the vegetation; it is a pleasant path, through meadows and clearings, from the nuragic village to another important archaeological monument.
The name of the path comes from the presence of a nearby tomb of giants, that of Coddu Vecciu; not the only monument of this kind located in this area!
We walk the path, stopping at certain places, to observe the landscape. The view is remarkable, towards Arzachena and the hills that surround it, with green natural and rural landscapes.
After about a quarter of an hour of walking, we reach the site of Coddu Vecciu.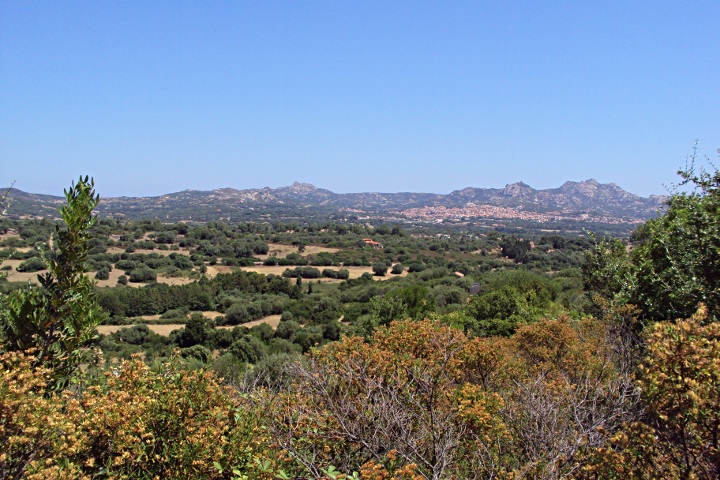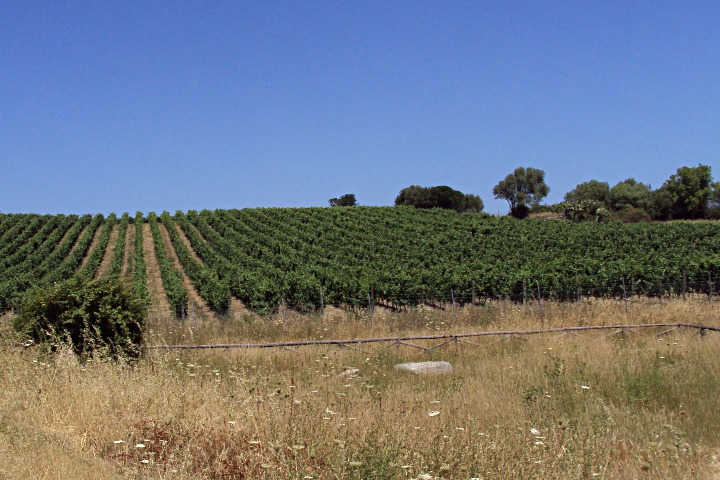 The tomb of giants of Coddu Vecchiu
What we see now is certainly one of the best preserved tombs of giants in all of Sardinia!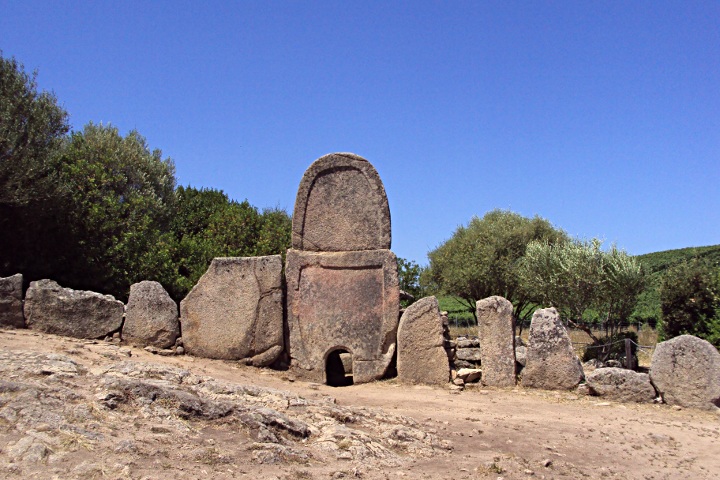 The monument dates back to the Bronze Age, around 1800 BC; initially there was a gallery tomb to which some time later the exedra was added, that is the central stele with the two lateral arms in the shape of a semicircle, all in local granite.
The stele in the center of the monument is the most imposing in Sardinia, with over 4 meters in height; it consists of two interlocking blocks, with carved frame in relief and a small door at the base (probably symbolic, for the passage of the soul of the deceased , or used for small offers).
We can thus admire the arched arrangement of the facade stones; behind the main stele, there is the long corridor and the structure that encloses the funerary cells, practically intact.
The path around the monument allows us to observe the tomb from multiple angles, and to immerse ourselves in the ancient past of Sardinia.