Today we will talk about Bosa, colorful town on the west coast of the island, in the province of Oristano. Bosa is situated on the mouth of the Temo, the only navigable river of the island, surrounded by a unique amphitheater of hills.
Visiting Bosa
We visited Bosa in late summer; certainly, the proximity to the sea and the presence of interesting monuments make it a valuable destination in all seasons.
We start walking in the maritime and most modern area, usually visited by tourists; however, we look with curiosity at the other side of the river, where the old town stands, under the Malaspina Castle.
Bosa has a rich and ancient history: in fact, the area was inhabited in prehistoric times. There are still present many examples of Nuragic age, as tombs of the giants and nuraghi.
The town was already a center known by both Phoenicians and Carthaginians; afterward, it increased its importance during the Middle Ages, as evidenced by the remains of coastal towers, ancient churches and castle.
In the sixteenth and seventeenth centuries, with the Aragonese domination, Bosa assumed the title of royal town.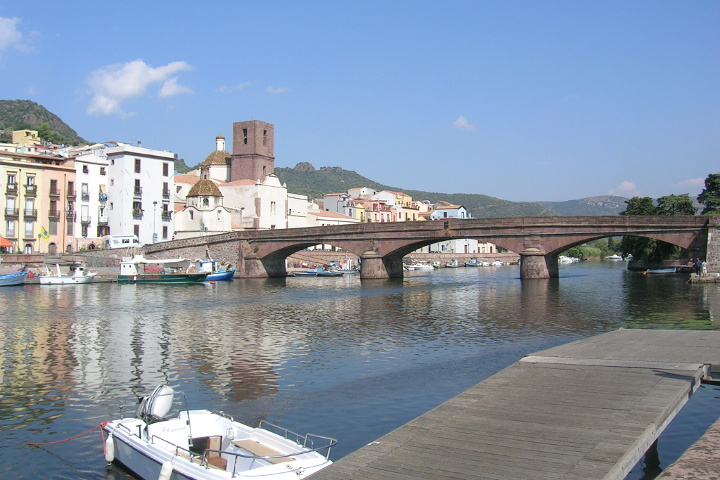 Our walk takes us to cross the colorful streets of the town. So we coast a charming stretch of the river, which has no equal in Sardinia!
Around the water, we see a picturesque set of colorful houses: on the one hand the characteristic buildings of the old town, on the other hand the simpler structures of the abandoned tanneries of the nineteenth century, which are a kind of open-air museum.
The leather processing was one of the most successful activities in the area since ancient times.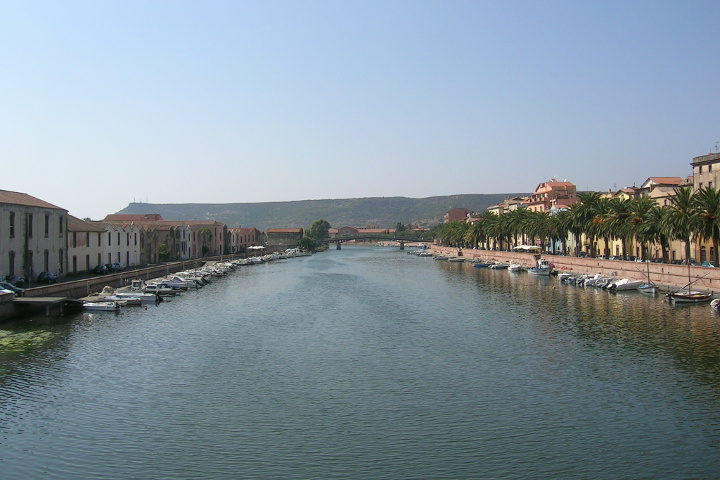 Malaspina Castle
Our journey continues in the narrow streets of the center in the direction of the hill on which stands the Serravalle Castle, built by the Marquis of Malaspina; even in modern times, most of its outer wall is intact.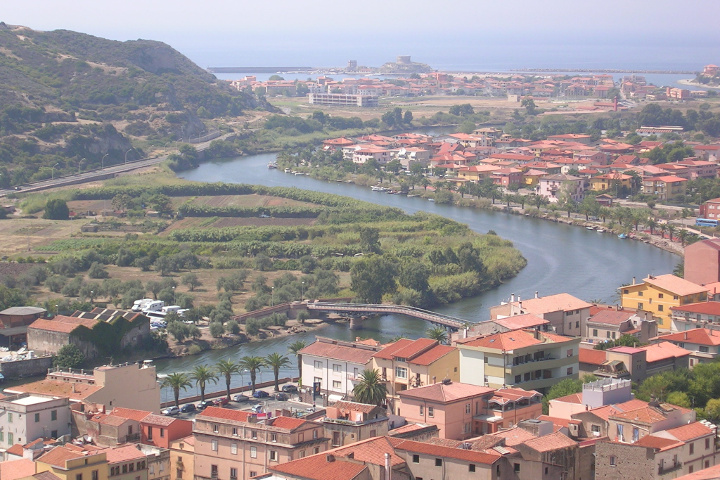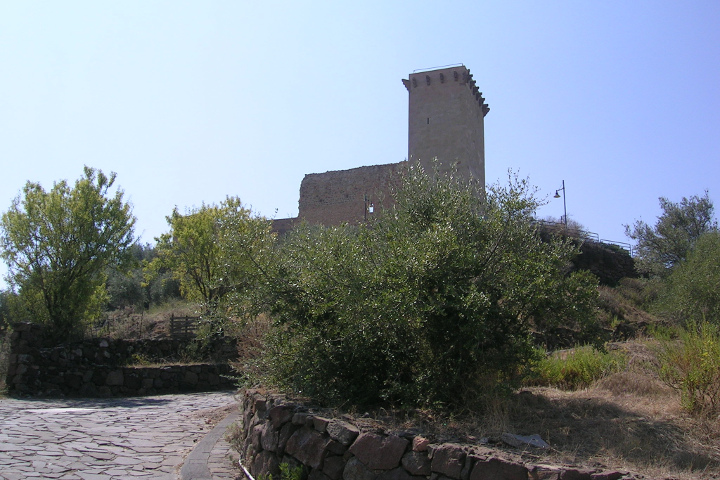 We reach the fortress, which offers a stunning view of the valley where Bosa stands.
In the courtyard, within the walls, there is the small church of Our Lady of Sos Regnos Altos, where you can still see some frescoes of the XIII; originally it was the chapel of the castle.
The inner areas are large and, thanks to the restoration work, it is possible to reach various portions of the walkways along the walls.
For those not afraid of heights, it is worth the climb to the summit tower, which offers an exciting panorama ranging from the sea to the surrounding hills.