There is a unique and unforgettable place near Santa Teresa di Gallura, that we wish to view also this year. This is the Capo Testa peninsula, which extends close to the Straits of Bonifacio, connected to the rest of Sardinia by a narrow isthmus that has beautiful beaches with fine sand, and a wonderful blue sea.
Not far away, on the end of the Beach of the Granites, north of the isthmus, you can see the remains of some ancients columns from the Roman period (the site was used as a quarry until the Middle Ages)… But today we are not here for this.
Capo Testa peninsula
Because Capo Testa is a place where you can feel the breath of nature and observe the slow march of time.
The road rises in the heart of the peninsula, up to the highest area, where you can find a parking.
From here some trails start, leading through little valleys and the slopes; we leave behind us the access point to the picturesque Valley of the Moon and we head towards the Capo Testa lighthouse … there isn't only a single path, a predetermined track, but a tangle of multiple trails and only our inspiration decides where to direct us.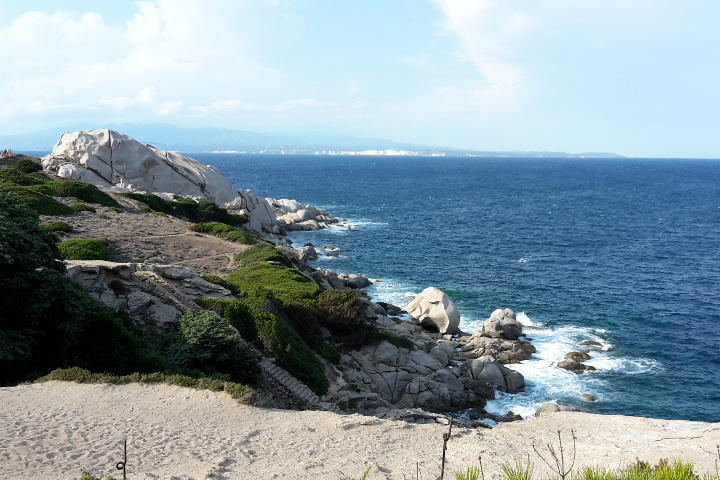 Curiosity drives us to cross colossal rock masses, before stopping to observe breathtaking views: cliffs plunging into the sea, small bays situated among the rocks, and in the distance, over the blue Mediterranean, the rough shape Corsica appears.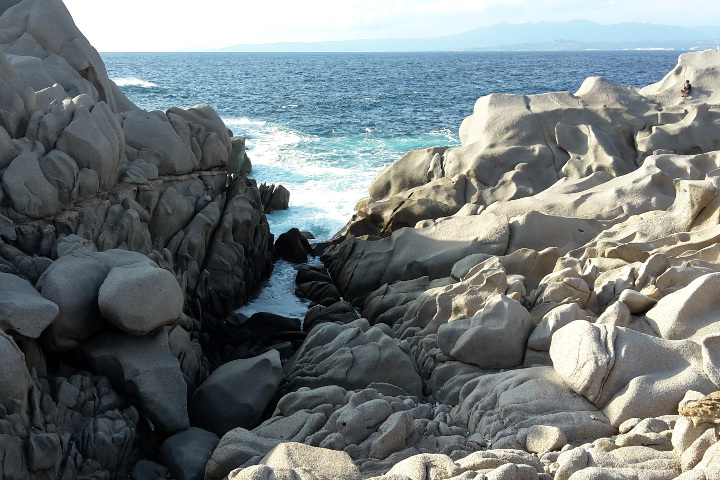 We feel the wind blowing in the valleys while we're surrounded by gigantic rocks carved by time and elements, which seem to be sculpted by the hands of the ancient Titans.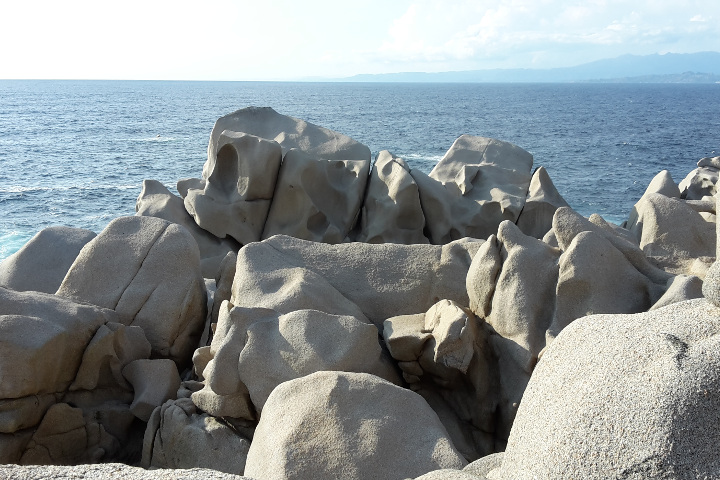 On top of this last stretch of the peninsula, the white lighthouse is located; the construction, despite the size, seems to be small in the vastness of the landscape that surrounds it.