The small village of Ardara is located on the hills in Logudoro.
In this area, famous for important historical events, there are three churches, among the best examples of Sardinian Romanesque. These are the Basilicas of Santissima Trinità di Saccargia, of Sant'Antioco di Bisarcio and of Santa Maria del Regno; the latter will be our destination today.
When we reach the town of Ardara, we see the pleasant view of the wide surrounding valley.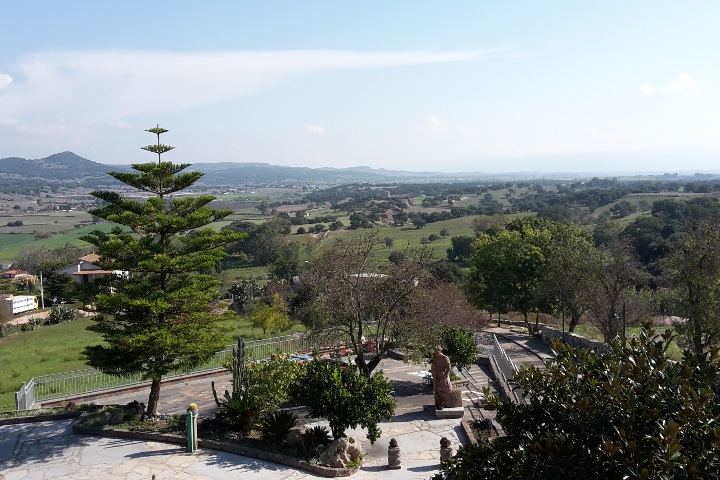 The Ardara Castle
Although the village is largely made up of modern buildings, in the Middle Ages it played a role of primary importance for Sardinia, until it became the capital of the Giudicato of Torres (one of the four kingdoms in which the island was divided).
One of the symbolic places of the Giudicato's power was certainly the castle, presumably built at the beginning of the 12th century and used as a residence by the Lacon family; during the 13th century the Doria family took possession of the manor. The fortress fell into ruins in the following centuries.
Today we can admire the remains in a large square between the houses. There are various sections of the main walls; among these we see the wall of one of the angular polygonal towers.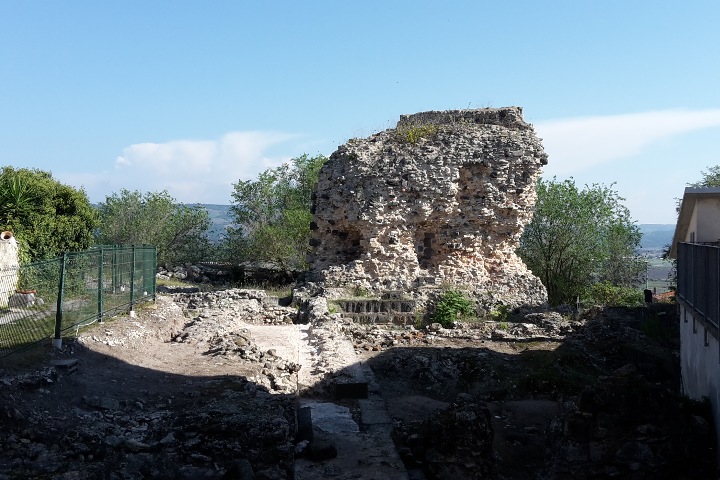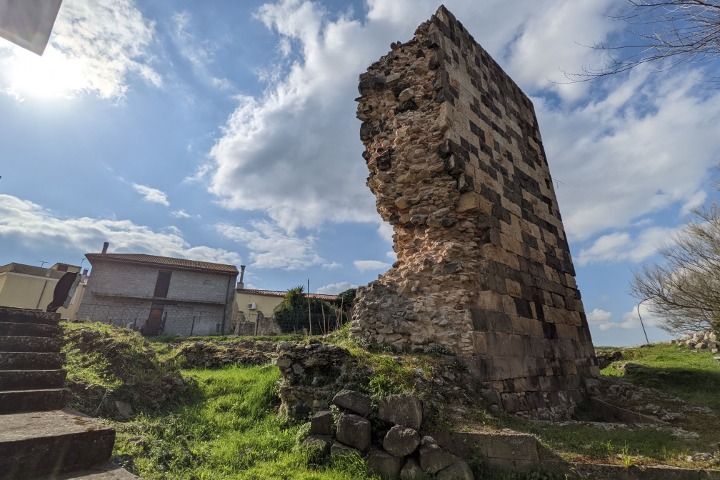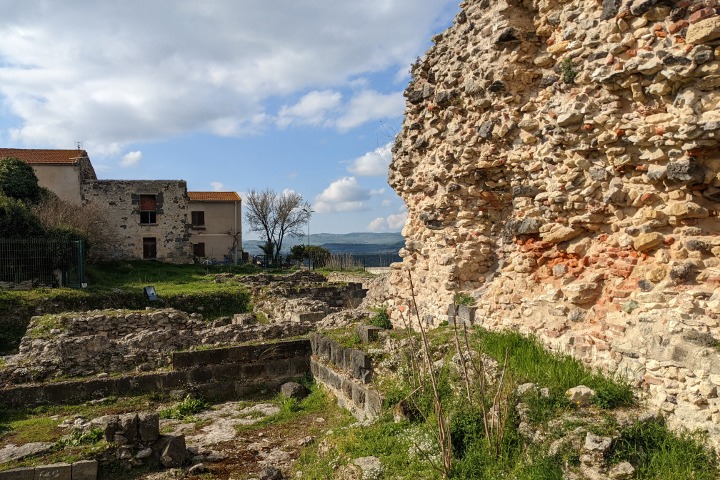 The Basilica of Santa Maria del Regno
A few steps away, there is the wonderful Basilica of Santa Maria del Regno; perhaps, originally, the church was an integral part of the castle, with the function of a chapel.
The basilica, built around 1100 in Romanesque style, has a dark color due to the trachyte ashlars. It is no coincidence that it is also called the "Black Cathedral".
The church has a three-nave plan and preserves precious artistic works inside: suggestive frescoes, a splendid retable painted in the sixteenth century, with a wooden sculpture of the Madonna and Child and a wooden pulpit.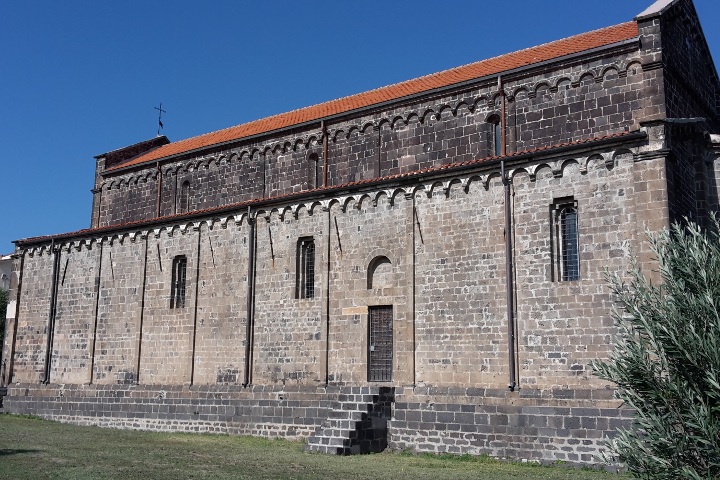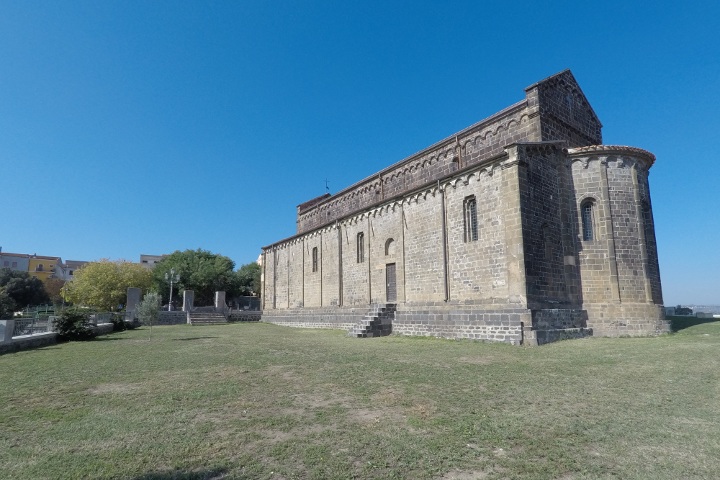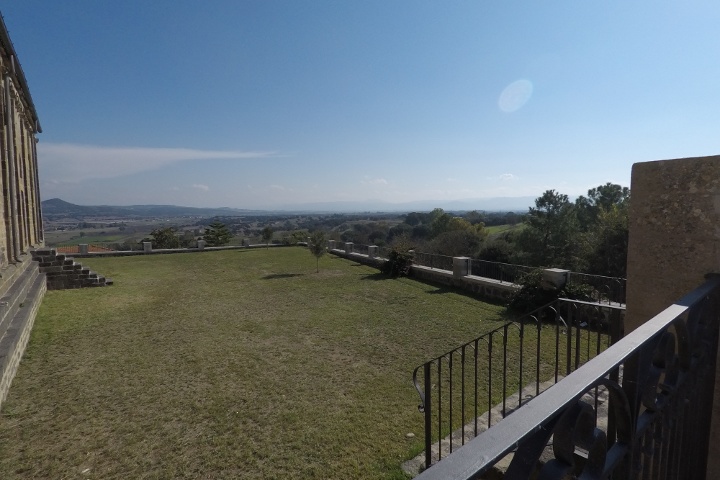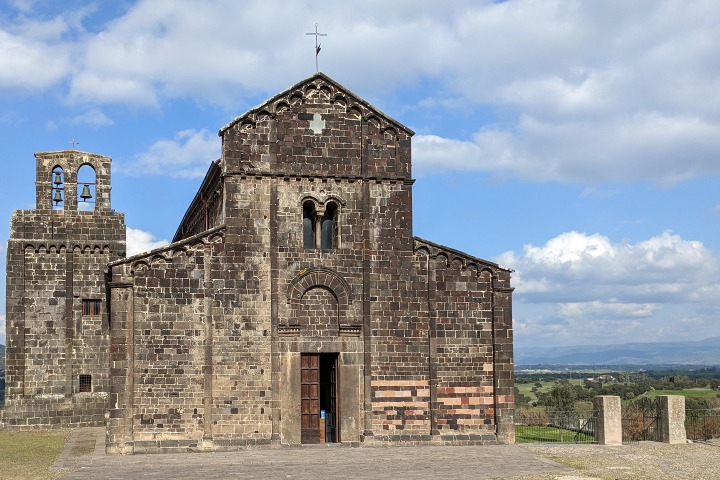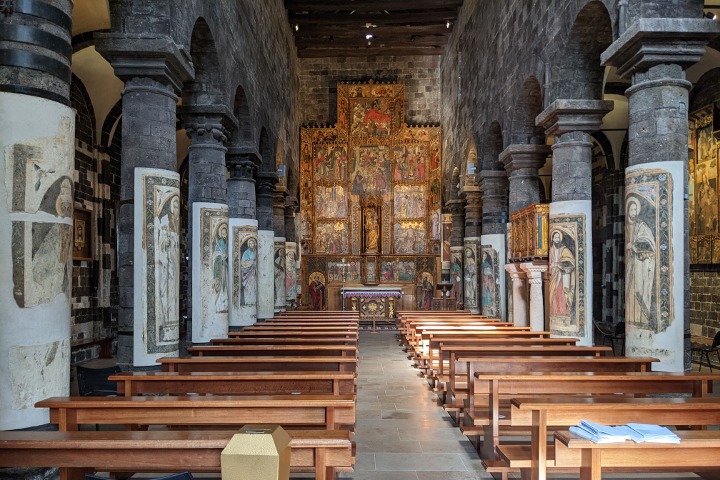 The murals
We end our visit with a short walk in the streets of the center. We can thus appreciate the colorful murals that adorn some houses, mainly depicting scenes of agro-pastoral life.