Today we will visit Santa Giusta, small town in the province of Oristano, where there is a wonderful Romanesque basilica.
The village of Santa Giusta is located on the banks of the homonymous pond, in a lake environment that reminds us the landscapes of Cabras.

The first settlements date back to antiquity, in Phoenician and then Roman times, in fact, the city of Othoca stood here.
In this place, at the time of the Romans, the saints Giusta, Giustina and Enedina suffered martyrdom.
In the Middle Ages the local people built an imposing Romanesque church, dedicating it to Santa Giusta. The medieval town developed around the religious building, which assumed the role of cathedral.
The basilica
The village is located in the middle of the plain. We walk its streets towards the center and when we reach the basilica we are astonished: the building, already majestic in itself, is highlighted by its position, above a hillock.
A wide stairway goes up the slope, from the square below, and leads us to the square around the church.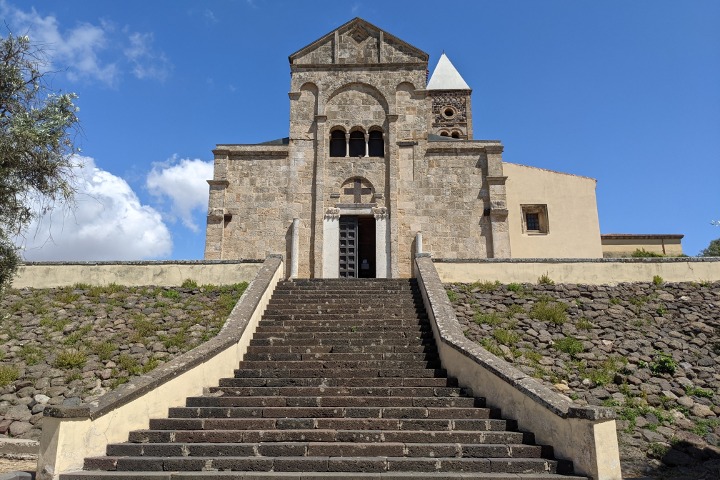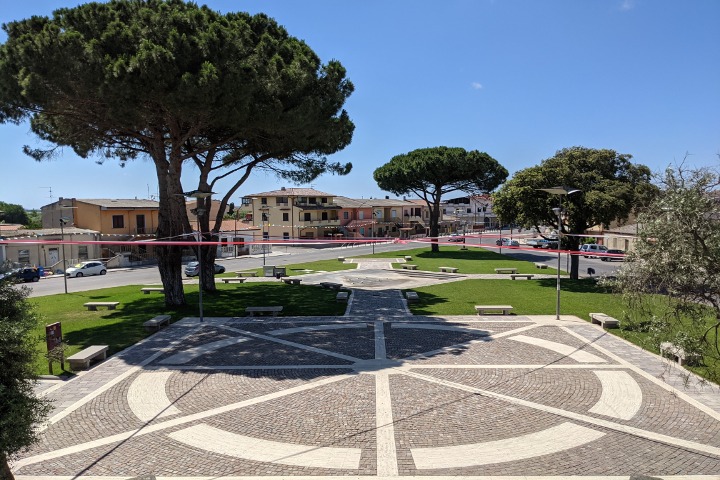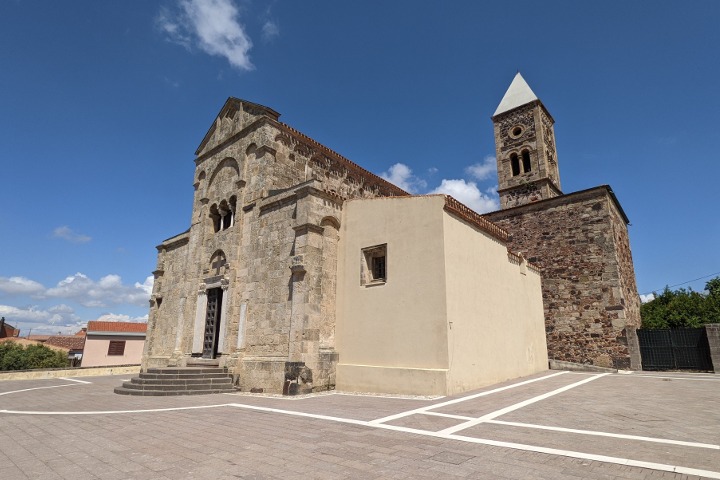 From here we can admire the elegant and balanced forms of the ancient basilica. Construction of the building began at the end of the 11th century; although the appearance of the bell tower is fully in harmony with the rest of the church, what we see is a much more recent reconstruction (20th century).
The façade, with a beautiful central three-light window, has some elements not common in the Sardinian Romanesque. In particular, the two lateral columns, the marble architrave that dominates the portal and its decorations are very characteristic; we see two sculptures depicting a lion and a lioness in the act of capturing deer.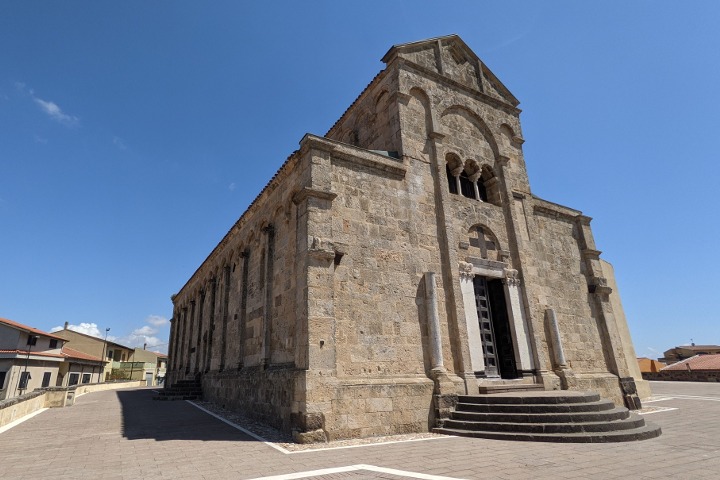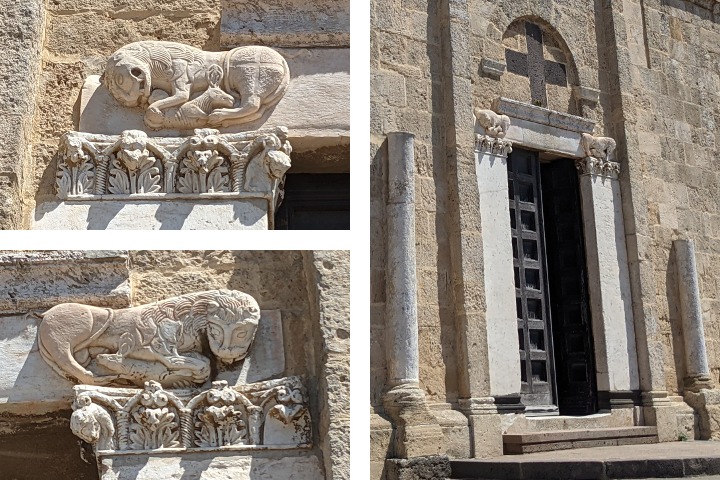 We walk the square around the basilica, admiring the cathedral from multiple angles, without ever losing the sense of grandeur.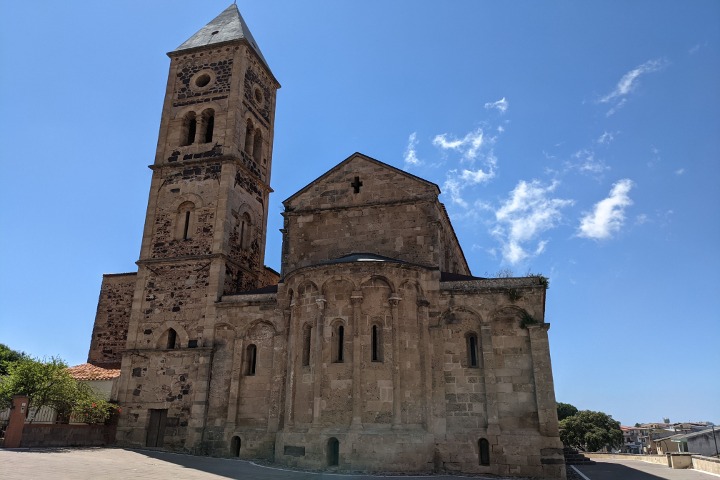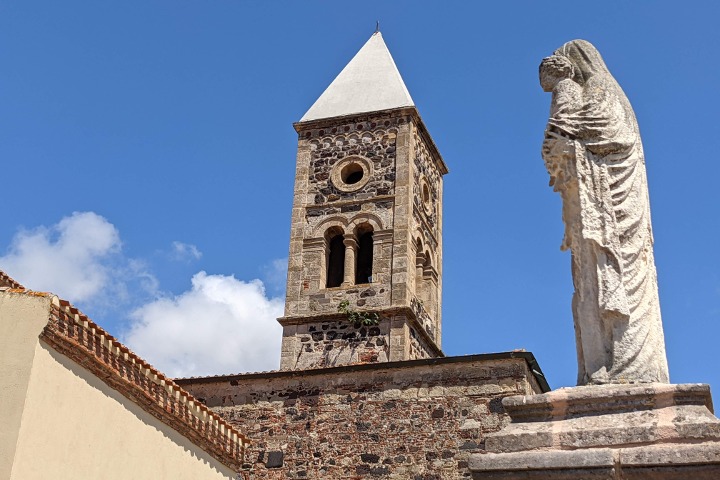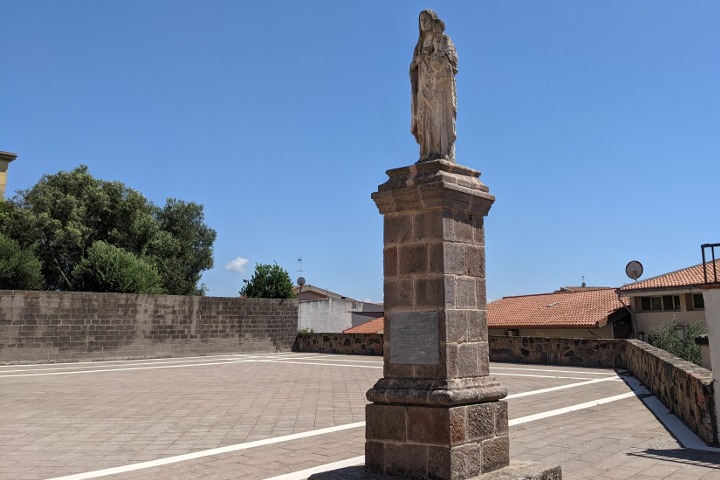 Inside the church
The church has a three-nave plan inside. The light shades of the stone ensure that the environment is fairly bright, despite the small size of the windows.
The arches rest on marble columns of a unique style: each column has a different style and capital! This is because they are not columns made specifically for the basilica, but recovered from the remains of the Roman city and reused.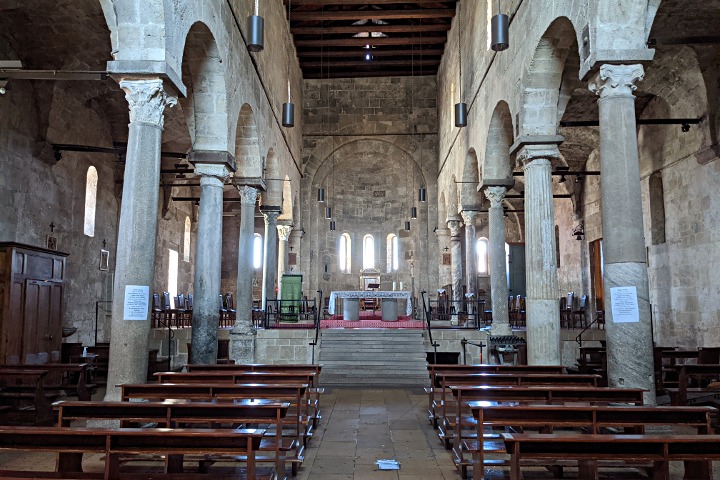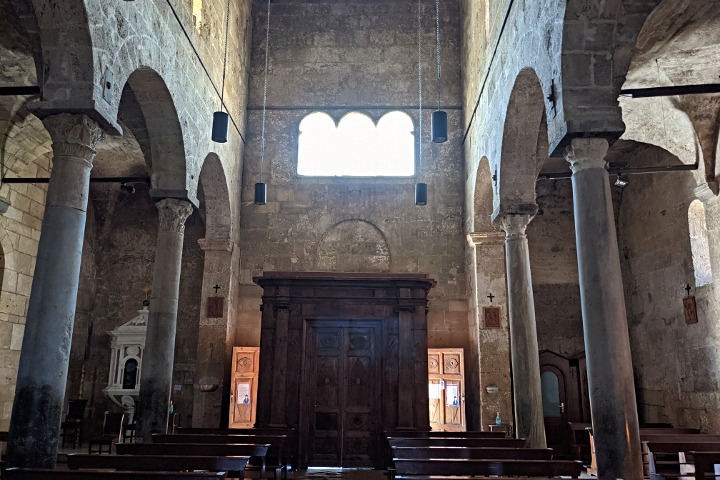 On the right we find side chapels embellished with frescoes, containing an altar and wooden sculptures.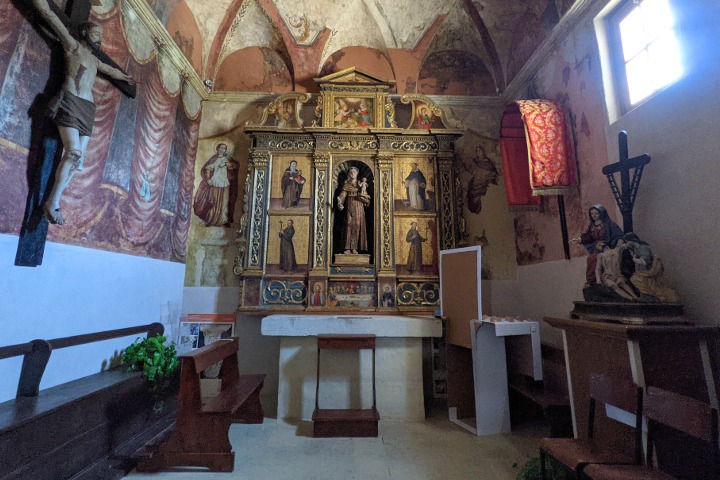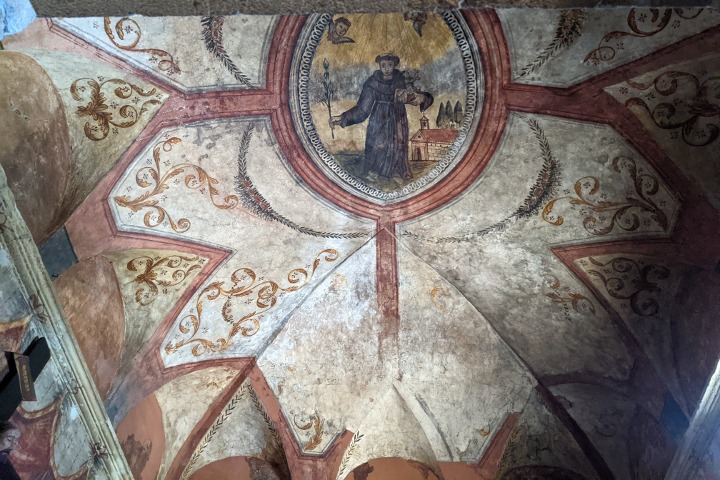 The crypt
To the right of the main altar there is a staircase that descends below the presbytery, in the crypt. This environment represents a further element of uniqueness of the basilica, in Sardinia: the atmosphere we breathe is full of spirituality. Between the columns that support the cross vaults we can see an altar and a reliquary.
Here, according to tradition, the remains of the three Saints are preserved: Giusta, Giustina and Enedina. The three people are also depicted in a modern era image on a side wall (this is not an ancient painting, but a modern print).