There are places in Sardinia that show their beauty on sunny days, when the colors of the sea and nature are stronger.
Other places, however, can show a particular charm with less beautiful weather. We noticed it during our trip to discover Pedres Castle…
The sky is gray, the colors softer. The shape of the ancient fortress built on a peak dominates us in a gloomy atmosphere of a fantasy novel.

The castle can be reached by following a small country road, between the Olbia airport and Loiri. In a short time you reach the site of the tomb of the giants Su Monte and S'Abe, from which the path that climbs the fortress starts.
We observe the unmistakable shape of the fortification that rises on the peak to the east; but before starting the climb, why not see the tomb of the giants up close?
Tomb of the giants Su Monte e S'Abe
The tomb of the giants Su Monte e S'Abe, surrounded by luxuriant vegetation, it was brought to light in the 1960s; still today its state of conservation is excellent. Also this monument (like those seen in the previous articles) dates back to the Bonannaro culture period (around 3200-2800 BC), at least for the main section, being enlarged over the following centuries.
The shape of the monument seen from above seems a stylized silhouette of a bull's head, an ancient symbol of power and virility; this is a common feature of other tombs and ancient engravings.
A particularity compared to other tombs of this kind is that the burials inside were collective.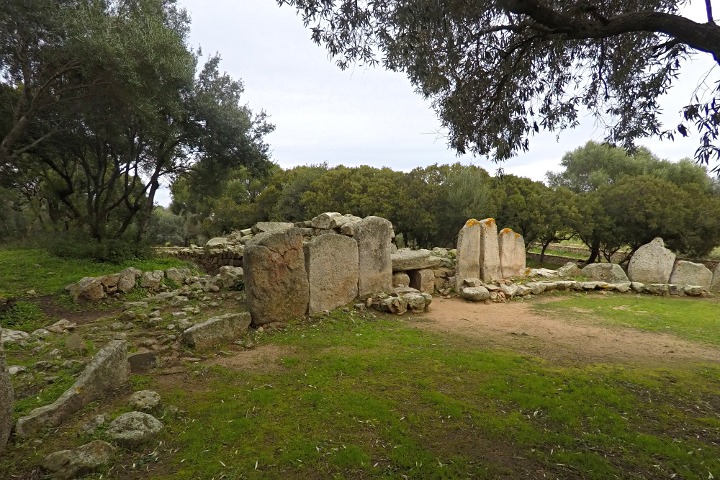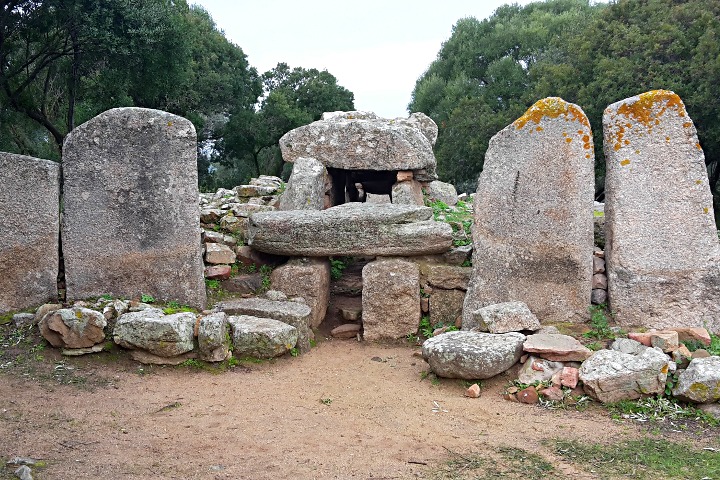 Walking around the monument, we can admire it from different points of view; the main stele is missing, in front of the access corridor, but the whole structure is practically intact! We have the opportunity to observe the internal corridor mostly covered by the large boulders of the roof.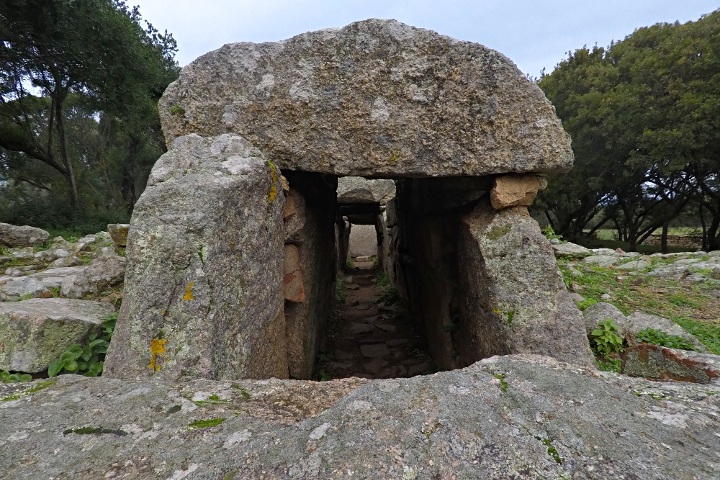 The path
Our journey continues with a walk in nature … We follow the path in the direction of the castle, which, after a first flat stretch, goes uphill in the woods.
Here we find a long stone stairway that makes the path easier. We overcome a stretch with large boulders and, in a short time, we approach the top of the hill.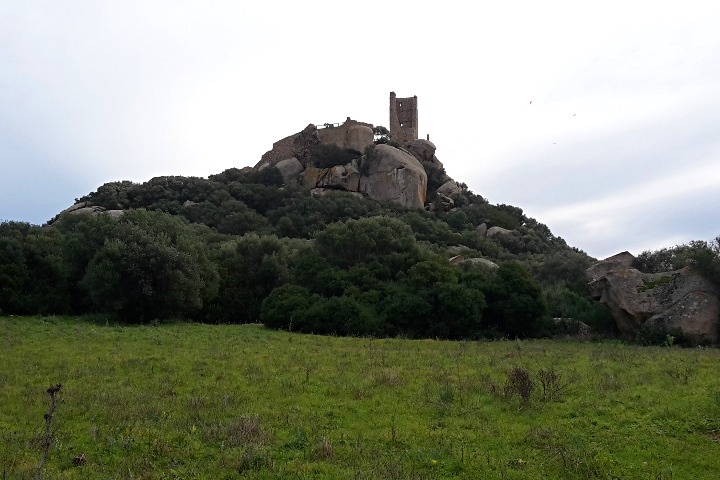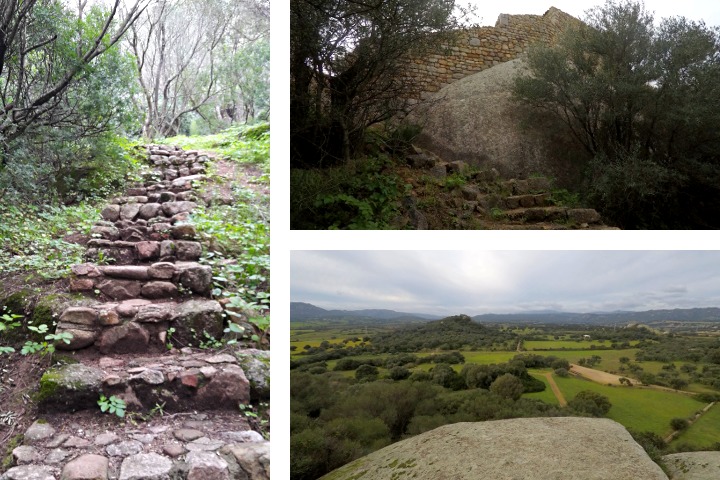 The medieval walls inspire fear for their grandeur, although they have only been partially preserved. The last part of the stairway crosses them giving us access to the inner courtyard.
Pedres Castles
This medieval fortress was built in the 13th century, when the Giudicato of Gallura was under the rule of the Visconti of Pisa. The stronghold was also used in the following centuries, thanks to its remarkable strategic position, and then was abandoned after the 15th century.
Originally there were four towers and a more complex structure than the current remains suggest. The majestic main tower is the only one that we can still admire today.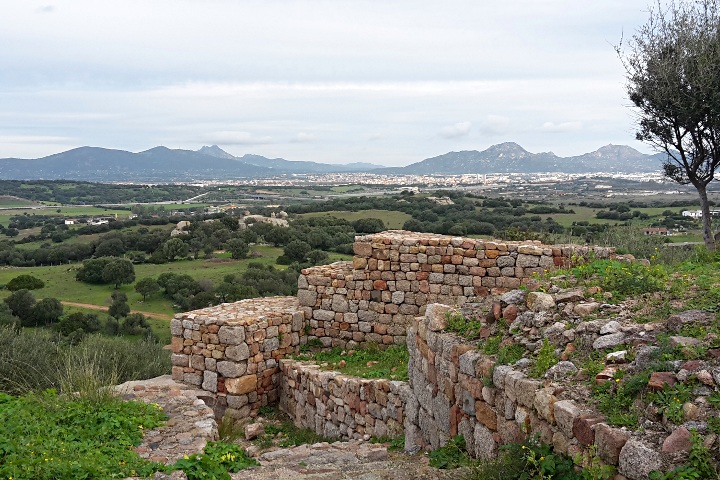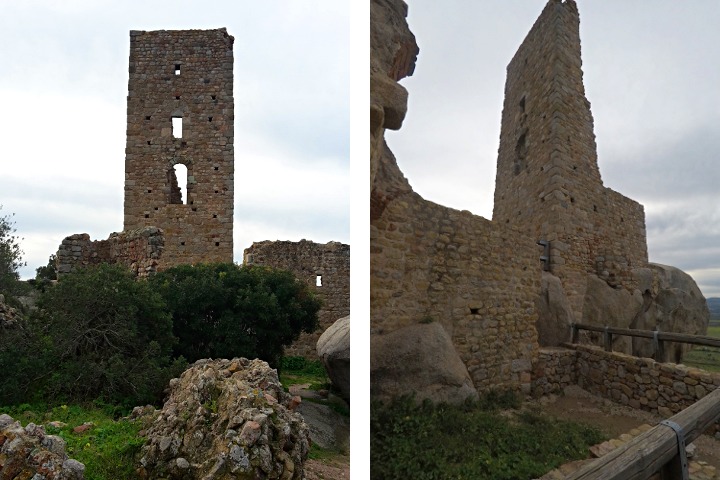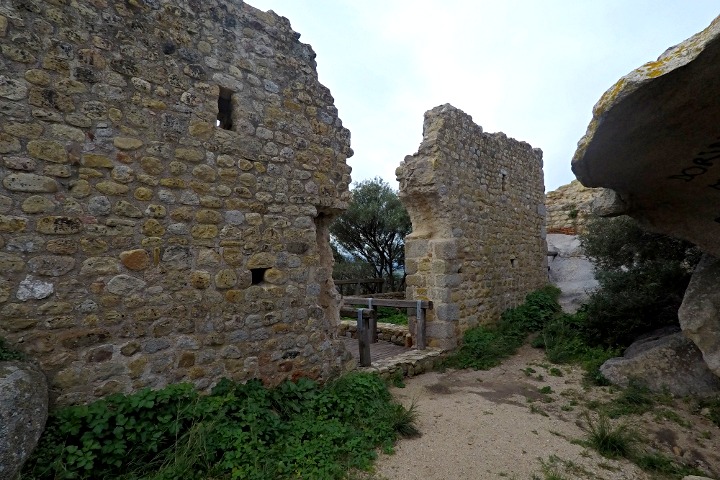 Walking among the large boulders and the ruins, we find observation points on the plains and the city of Olbia … an exciting panorama! We begin to observe the surroundings carefully, as medieval sentinels did in past times…