Today we will show you Pedra Longa, an impressive limestone cliff in Ogliastra. It is an authentic natural monument, reachable from Santa Maria Navarrese through a small paved road or a coastal path.
The natural monument
Pedra Longa, or Perda Longa, is a limestone outcrop overlooking the sea;its steep walls rise from the water for over 100 meters, offering a spectacular view in the area. The words "Pedra Longa" means long stone and, indeed, this peak seen from afar looks like a big stone placed vertically.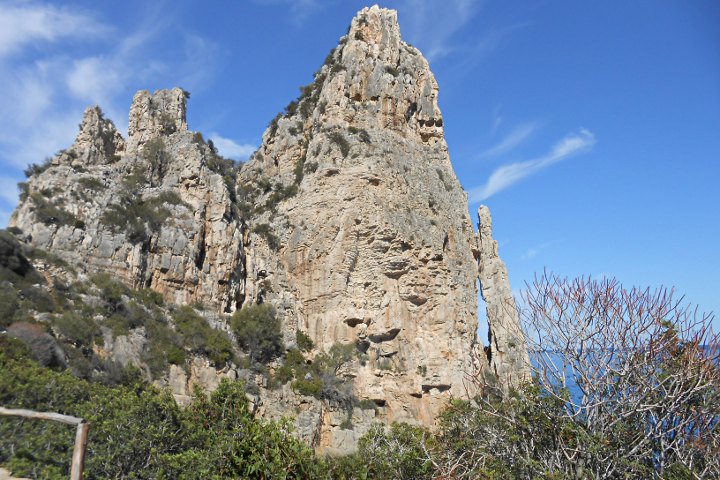 Looking at this rock from any direction, from the sea or from the mountains, the result will always be the same: you will be breathless in front of the very high rocky slopes.
The strength of the elements that shaped this rock over the millennia has made its walls uneven… Maybe nature wanted to decorate this masterpiece, enriching it with smaller spiers, grooves and splits?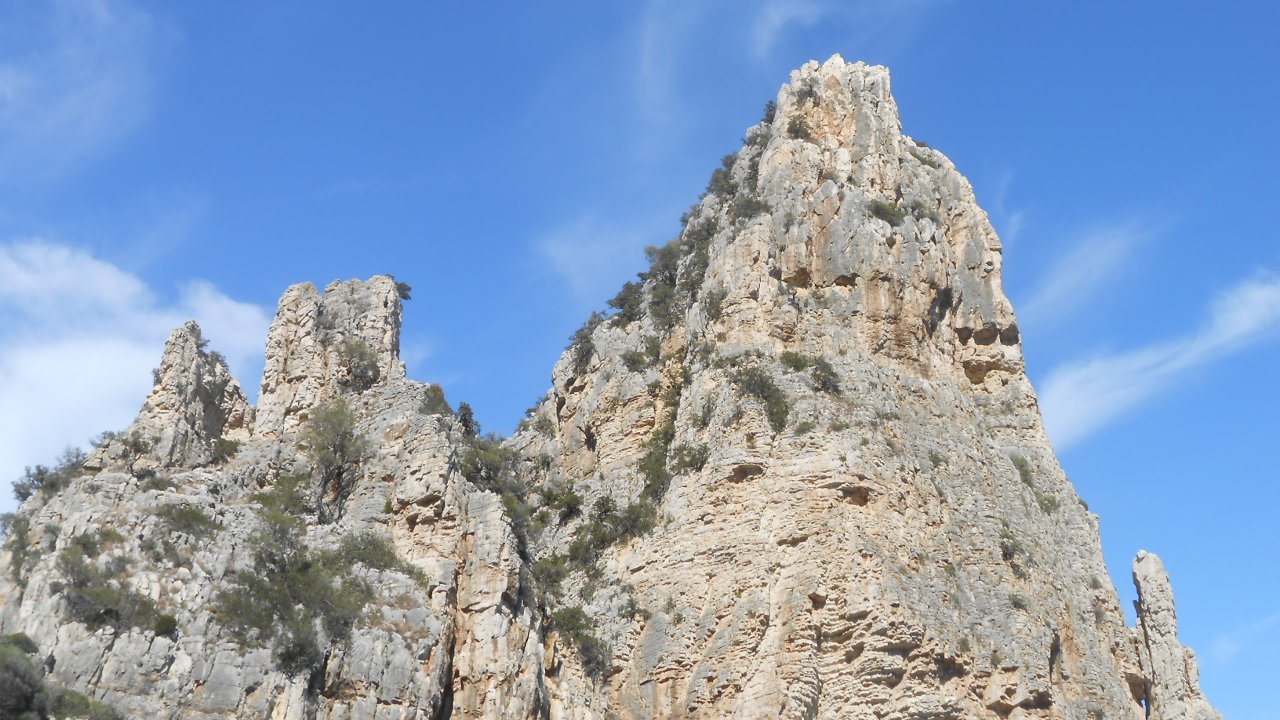 Knowing the place
Near this natural monument there is a panoramic point, with a bar-restaurant and a small parking lot. This is a good location to enjoy the view of Pedra Longa.
However, our attention is also captured by another mountain, perhaps less known, but with a surprising appearance: this is Punta Giradili, the main peak to the north; in its steep wall we see a cavity, a sort of wide natural vault.
Some paths leave the parking lot. One of these goes down to the small and rocky Cala di Pedra Longa; from here you can observe the limestone monolith from another perspective. A second path offers the possibility of making a longer hike, on slopes between sea and mountain, between rocky walls and small coves surrounded by vegetation.
There are also several sport climbing routes, on the various slopes that overlook the coast and also on Pedra Longa.
Finally, there is one last way to observe Pedra Longa: coming from the sea. There are often boats in the waters surrounding the rocky tower. Of course you don't need to own a boat to navigate here: you can book a guided tour from the nearby tourist resorts (Arbatax or Santa Maria Navarrese).