Autumn is a good season to explore the inland of Sardinia; so, today we will guide you, with a easy excursion, in a charming and mysterious corner in the mountains of Sardinia. We cross the Baunei Supramonte to discover the surprising and deep chasm called the natural Golgo.
Baunei, panoramas over Ogliastra
Our journey starts from Baunei, small village situated on the slopes overlooking the Ogliastra plain; from here you can enjoy a great view extending from the coast to the far mountains… a glance at the heart of Ogliastra!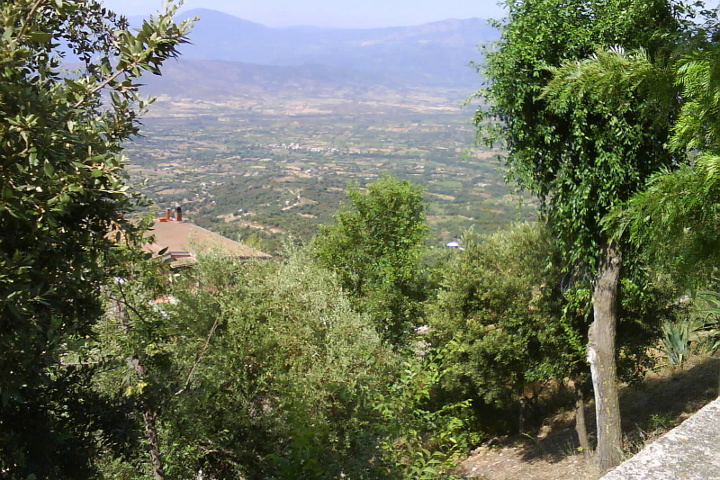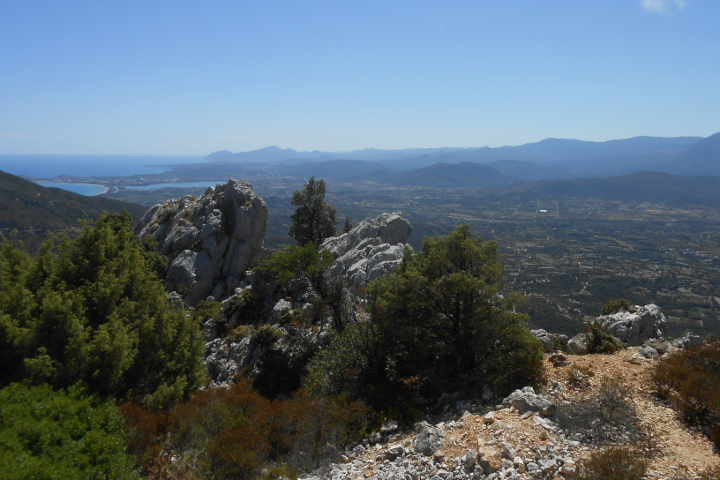 An asphalt road, narrow and winding, goes up giving breathtaking views, and leads us to the wild and lonely plateau of Golgo.
Exploring the plateau
Nature is lush, we cross forests of oak trees and Mediterranean scrub until we reach some open spaces where we could park our car, near the signs with directions to the "piscinas" and the chasm.
The vegetation is dense is some parts of the plateau, but the rough terrain roads are an easy path; in this lonely area it happens frequently to glimpse both wild animals, both sociable donkeys grazing.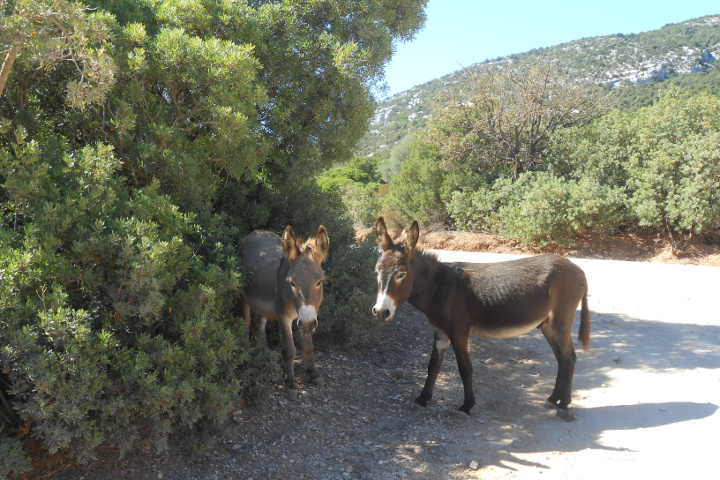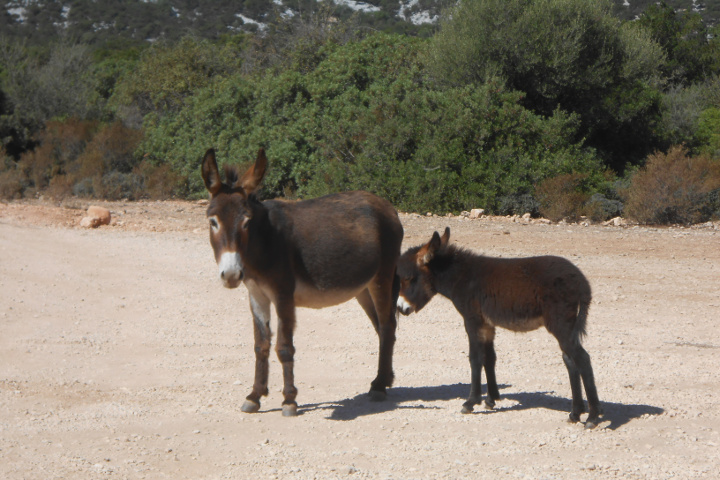 In a short time we reach the picturesque ponds called "piscinas"; excavated in the rock and surrounded by vegetation, they are populated by small aquatic turtles intent to swim.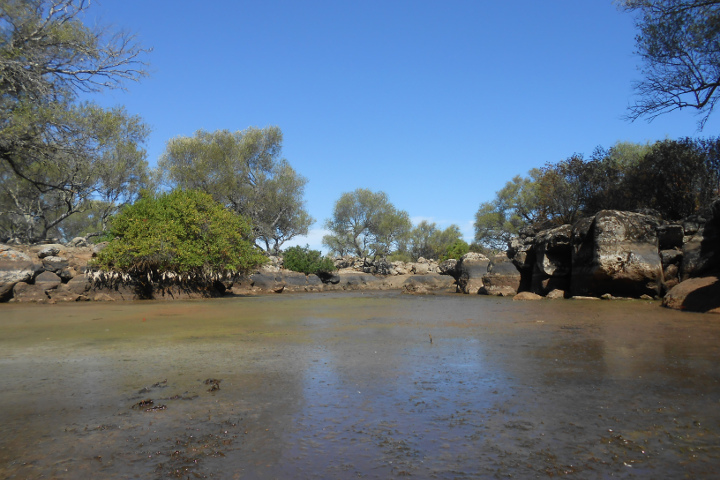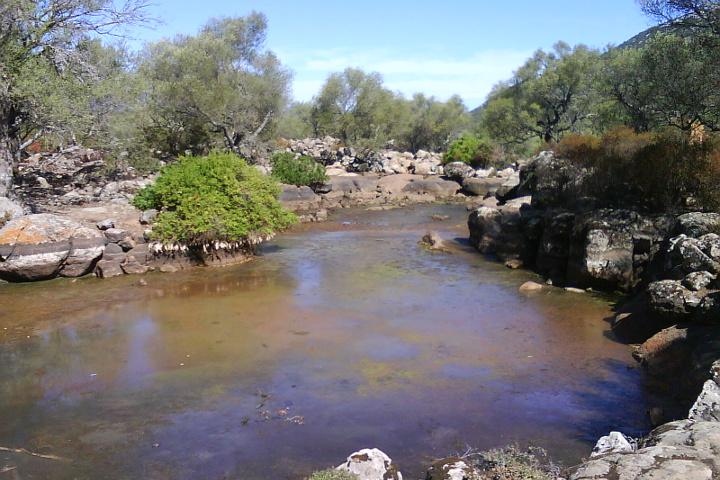 The water itself is a very important element for this plateau, not only for wildlife but also for the structure of the ground: the erosion of limestone rocks over time has formed caves and ravines, including the wonder that soon we are going to find out…
The Golgo abyss
We walk for a short distance until reaching our goal, known as Golgo or natural monument of Su Sterru. Surrounded by trees and shrubs, the chasm opens surprisingly under our eyes and it is impossible to see its bottom.
Today we know that the abyss is deeper than 200 meters and we can well imagine that in the past has been the theater of myths and superstitions. Tradition says that the area was in the past the scene of pagan rituals. Locally it is said that the Golgo himself was created by St. Peter, in his struggle to crush the legendary basilisk (the monster here known as Scultone) that threatened the population of Baunei…
In the past it was also assumed that the Golgo was the crater of an ancient volcano; this hypothesis was due to the dark color of the rocks surrounding the mouth of the abyss. The most recent explorations have shown rather that Golgo have originated by water, which over time has carved the limestone cliffs.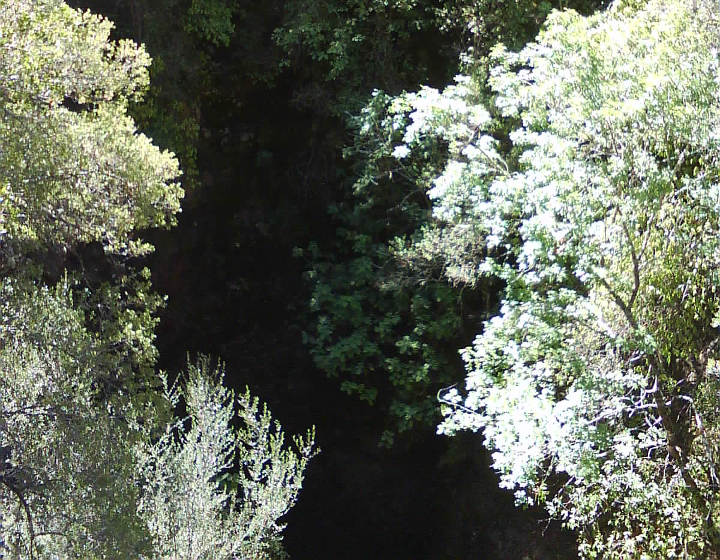 We conclude our itinerary here, surrounded by nature. But we know that the more adventurous ones could find much more challenging routes, including the path down to the beautiful Cala Goloritzè, a bay jewel of Ogliastra (consider about an hour of walking).