Monte Alma is a hill located about halfway between Nulvi and Martis, in northern Sardinia. It is an exceptional view point that certainly deserves a visit when passing by!
Mountain bike lovers, who want to get there from neighboring villages, get ready to find a pleasant rural route… But also a final stretch of climb, short and steep, to reach the top!
Those who prefer more comfortable travels, with car or motorcycle, will appreciate the possibility of quickly reaching the summit and enjoying the wide panorama, relaxing in the picnic area.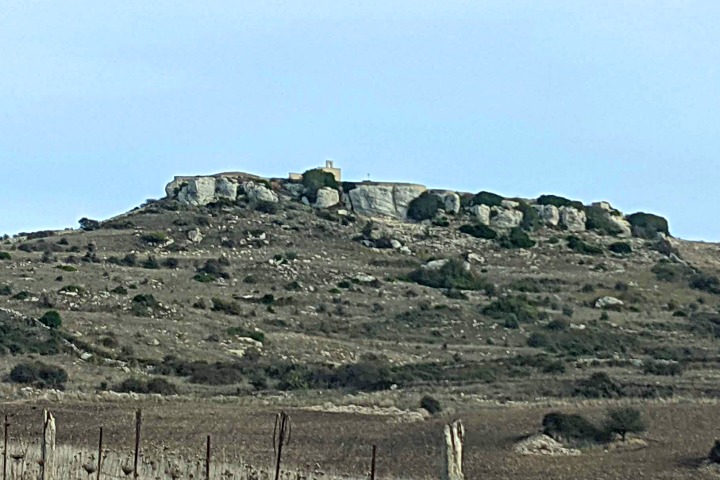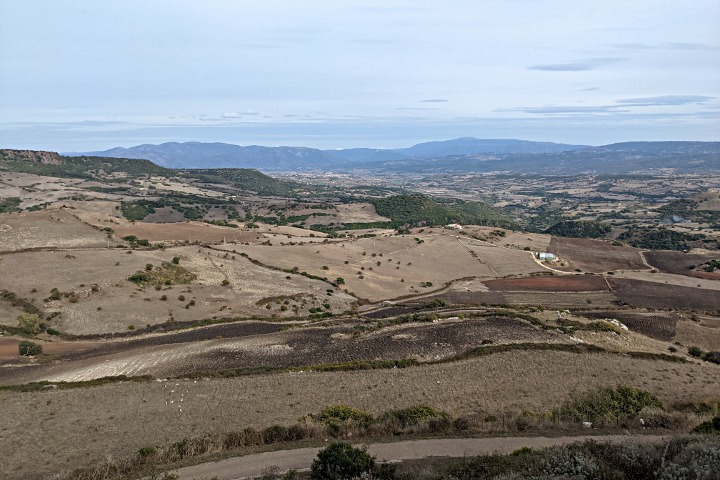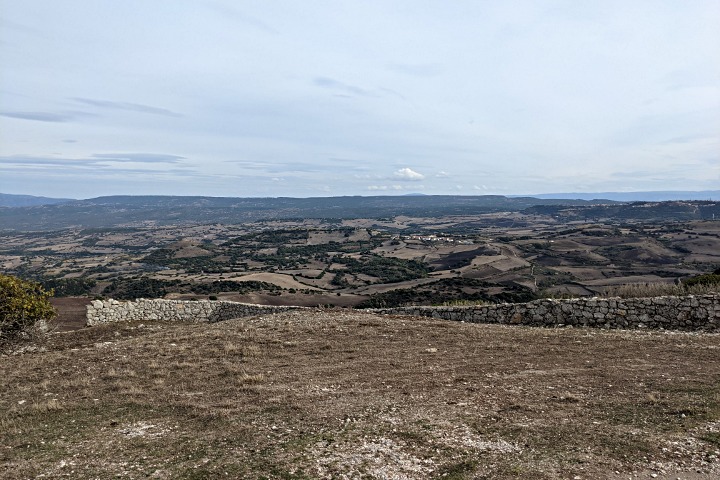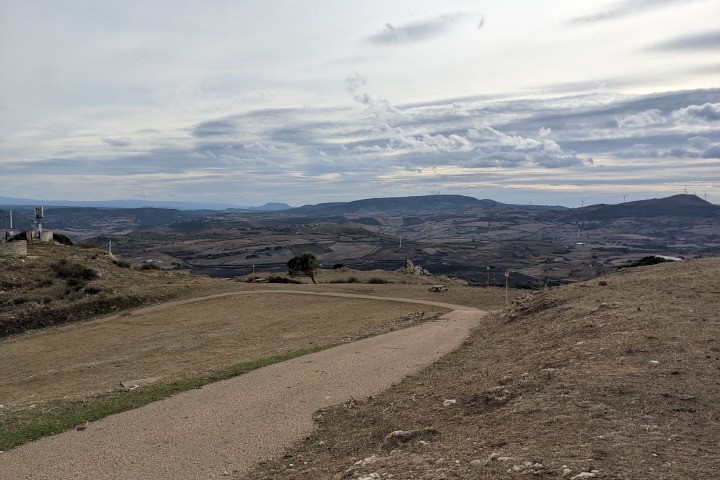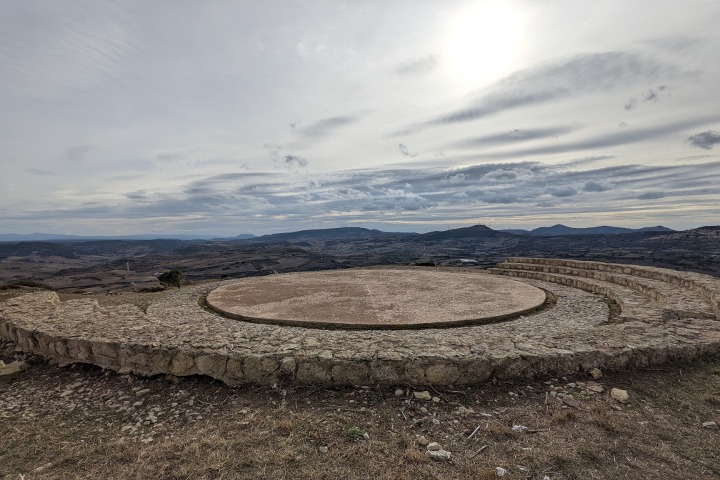 Our Lady of Monte Alma Church
On top of the hill, there are some traces of settlements from the Nuragic era; here we find the small country church of Our Lady of Monte Alma. It is a stone sanctuary, with a rather square and linear appearance.
The church presumably dates back to the 18th century, probably built on the remains of a pre-existing building. The current forms and the gray granite ashlars cladding are due to restoration interventions in recent decades, which have partially modified the exterior of the building.
Every year, on the second Sunday of September, this place is a destination for religious pilgrimage by the faithful of Nulvi.