Starting our Journey in Anglona
We may start our voyage from the marvelous sea of
Stintino
, or the sweet dunes of Arbus or from the luxurious villas of Costa Smeralda. But our curiosity lead us in a more secluded place, not so famous as others, very peaceful and suggestive.
Our eyes moves to south from Lu Bagnu, the little locality near
Castelsardo
, and we see the green hills waiting for us… Green is color of the island in the first month of the year. The winds, a bit cold, moves some clouds in the sky.
So our car runs on the road that climbs on the hills for 5 km, reaching the little village of
Tergu
.
Tergu is a very quiet place in every season, with about 600 inhabitants and without big touristic structure; here you can breathe the air of agricultural tradition.
The village of Tergu
According to tradition, its name comes from the ancient city of Jericho, probably for reasons of religious affinity.
We follow the main street reaching the central crossing where a little map shows the main attractions of this places:
The church of Nostra Signora di Tergu.
The valley of Inferno.
The plateau of Jana Cugnada.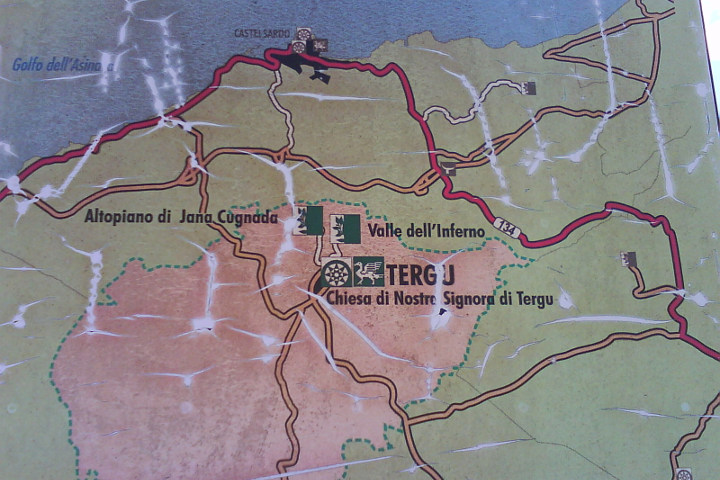 Leaving the valley and the plateau for further exploration, during warmer months, we drive along the straight road and we reach the empty parking in front of the ancient church.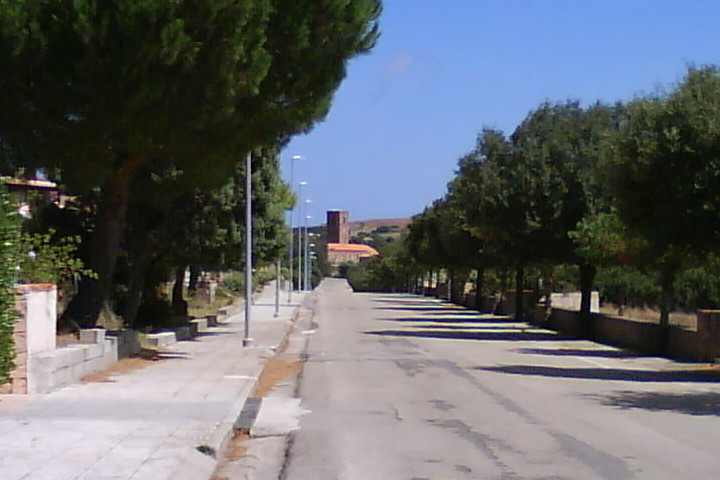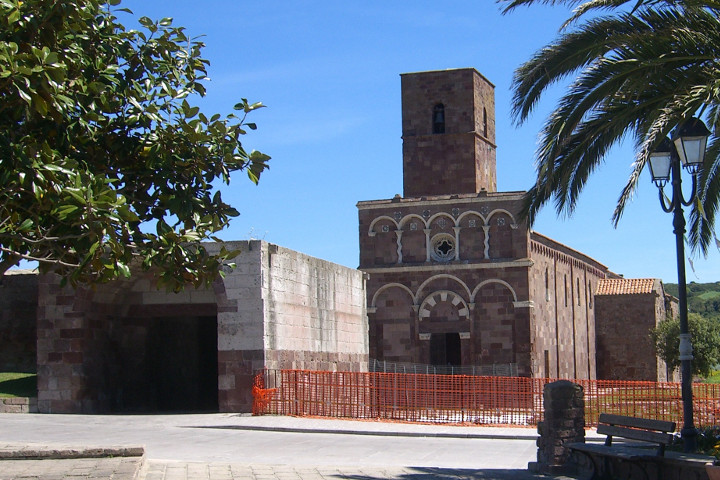 We feel an extraordinary sense of peace, looking at the small church in the plains surrounded by sweet hills.
The ancient church
All around there is an ancient wall of stone, that encloses a rectangle of about 3000 square meters. On the right parts of the square we can see low remains of walls; certainly these are the last stones of an historical structure, the cloister of the medieval monastery. Other ruins scattered, like cisterns or tombstones, give us a chance to imagine the ancient complex of many centuries ago.
Nostra Signora di Tergu was probably built during the XI century; after a millennium, it still remains one of the most impressive Romanesque churches of Sardinia. Despite the ruins all around, the building in red stone is perfectly conserved; the facade is a jewel of geometric perfection, not only for the design of arcs and columns but also for the details: the upper section contains by two columns with a zigzag shape, the beautiful rose window and other suggestive decorations. On the top of the facade we see the remains of some columns that show the presence of a further level on above the building, crumbled down in the past.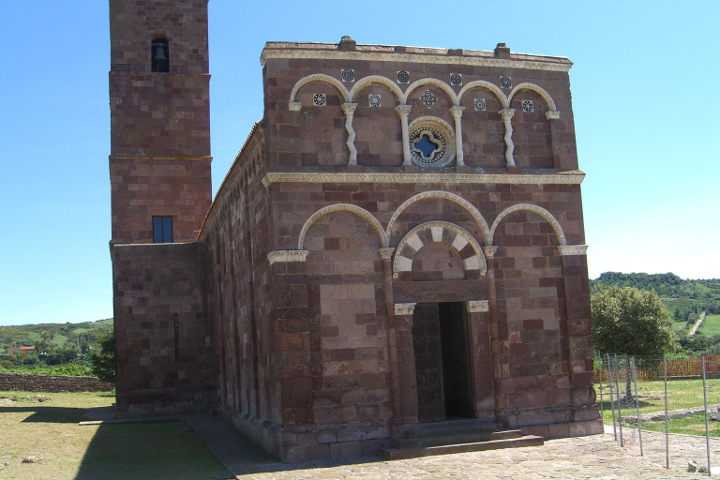 When we open the door, we see the inner parts: an essential and harmonious nave; in front of us there is the beautiful wooden altar. Continuing our exploration, we discover a tapestry of the XX century and a surprising reconstruction of the Ark of the Covenant, in the right transept.
An aura of mystery pervades the place… additional elements of the past could be brought to light by new archaeological excavations!